Highlights of Southern Africa – Cape Town South Africa, Okavango Delta & Savute Botswana & Victoria Falls, Zimbabwe
Indulge in a taste of the most superlative of Southern Africa on this tour of some of the most desired destinations in the region. From the cosmopolitan streets of Cape Town, start your journey with visits to the Cape of Good Hope and the blossoming bounty of Kirstenbosch. Sip from the very best of the winelands and gaze down on the cultural center of South Africa from the top of its most famous mountain. Leave civilization for an inlet of wilderness and water so massive that it can be viewed from outer space, trading the sophistication of the African elite for the roars of the primal animal kingdom. Top it all off at the largest waterfall in the world, surrounded by mist and the mighty rumble of a natural world wonder. This is the ultimate highlights reel of Southern Africa, a whirlwind of experiences that will send your mind reeling and your heart soaring.
Degree of Difficulty –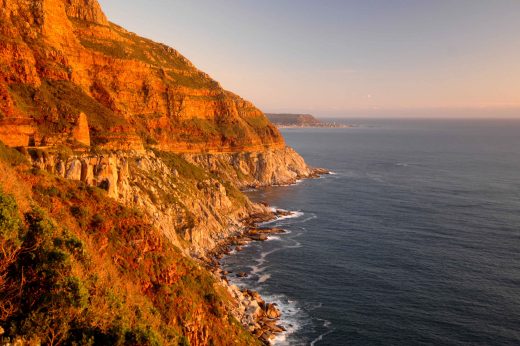 No matter when South Africa is visited, it is a stunning country and one is sure to delight in its offerings. South Africa is affected by the waters surrounding the country on three sides, and thus there's variation in the weather pattern depending on what part of the country visited. In Cape Town, the winter months (June-August) are mild and changeable; this is also the time when most of the rainfall occurs in the Cape. Summer months (January-March) around Cape Town are generally dry. On the high veld, in the center of South Africa around Johannesburg, there are sharp differences of temperature between day and night and it can be quite cold during the winter months. During the summer months at Kruger (December-March,) there can be sporadic rainfall in the form of quick thunder showers, but wildlife viewing is superb no matter when visited. April through August represent the winter months in Southern Africa which in turn means very little rain in most of the country, except for the Cape. South Africa is incredible to visit, particularly the Cape, during the Spring, when the wildflowers are in bloom – generally midAugust through September. Marine enthusiasts should consider visiting between June and November when the Southern Right Whales congregate in the waters.