Kenya Luxury Under Thatch & Canvas – In the Footsteps of Adventurers & Conservationists
Price Starting at $13,795.00
This safari into the Kenyan bush is a dream wrapped in canvas, the narrative of which is shaped by the written accounts of Ernest Hemingway, Beryl Markham, and Karen Blixen, who appreciated tented life in the bush and George & Joy Adamson who introduced us to Elsa the lioness and predator conservation. From your tented camp or magnificent lodge built around the contours of a kopje, watch the gripping action of predator and prey, and the delicate river dance of elephant, hippo, and crocodile. At dusk and dawn the sun dapples your tent with a myriad of colors and the night brings midnight blue skies, twinkling lights, and the calls of the wild. Experiencing the immortalized parks and reserves of Meru, Lewa Downs in Laikipia, and the Maasai Mara through thatch and canvas mark you as another explorer whose footsteps someone else will follow in.
Degree of Difficulty –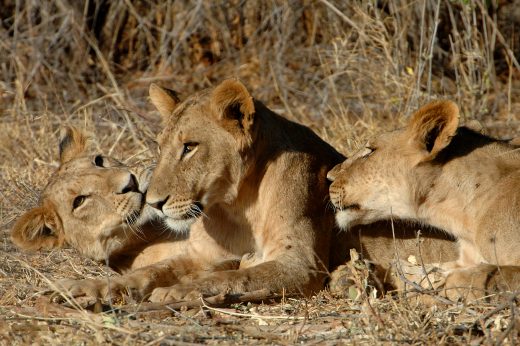 Prices vary by season and package. Please inquire by phone at (800) 627-1244 or email info@classicescapes.com for more information and a pricing estimate.
Maximum group size: 24 travelers – Elsa's Kopje only has 12 rooms currently, all individual, some in two-bedroom cottages. AfroChic on the extension only has 10 rooms.
YOUR JOURNEY INCLUDES:
Superior accommodations throughout as indicated or similar.
American breakfast in Nairobi and all meals on safari.
All wildlife viewing by private minibus driven by a naturalist driver/guide.
Maximum of 6 passengers per minibus with guaranteed window seat.
Complimentary bottled water in vehicles and with meals.
Professional naturalist with a minimum of 10 travelers
All applicable hotel/lodge taxes and gratuities for baggage handling.
All park entry fees.
Complimentary baggage tags and passport wallet.
Complimentary emergency evacuation insurance.
Kenya is located on the Equator. The temperature, therefore, does not vary too much. During our summer months – their winter (June through August) it is about 10 degrees cooler, but days will be warm and can reach 80's and evenings can be cool and can drop to the 40's in the higher elevations. The rainy season is in April/May (long rains) and November (short rains). However, it does not rain every day, or all day, and rainstorms are quickly followed by brilliant sunshine which makes for incredible photographic opportunities. Wildlife viewing is good year-round; however, the migration of zebra and wildebeest follow this cycle:
January-March – southern sector of the Serengeti in Tanzania
April-June – central Serengeti in Tanzania
July – western corridor of the Serengeti in Tanzania
August-October – northern Serengeti and mostly into Maasai Mara in Kenya
November-December – returning back to Serengeti in Tanzania and making their way to the southern sector