South Africa Golf – A Journey That Really Has Game
This journey really "has game": Play golf on some of the finest courses in South Africa and go on safari for big game on one tour! Tee up for play on the championship course of Steenberg. Travel to the Winelands and taste the sweet yield of the region's orchards and vineyards. Visit the unique fynbos of the Western Cape and observe African penguins as they dive in and out of the surf at Boulders Beach. Experience the verdant undulating park style landscapes of the Boschenmeer and Fancourt courses. Observe the 'Big Five' in the Gondwana Game Reserve. Cap off your tour with the challenge of championship play at the masterpiece of a course known as Pinnacle Point. We truly have game for you, in South Africa!
Degree of Difficulty –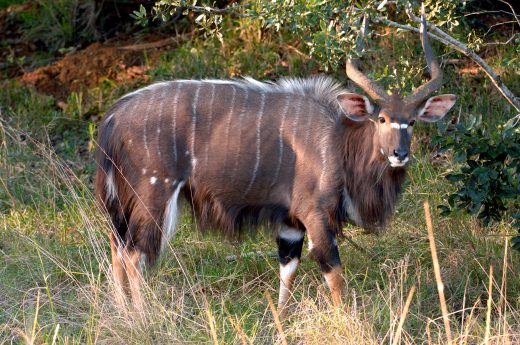 No matter when South Africa is visited, it is a stunning country and one is sure to delight in its offerings. South Africa is affected by the waters surrounding the country on three sides, and thus there's variation in the weather pattern depending on what part of the country visited. In Cape Town, the winter months (June-August) are mild and changeable; this is also the time when most of the rainfall occurs in the Cape. Summer months (January-March) around Cape Town are generally dry. On the high veld, in the center of South Africa around Johannesburg, there are sharp differences of temperature between day and night and it can be quite cold during the winter months. During the summer months at Kruger (December-March,) there can be sporadic rainfall in the form of quick thunder showers, but wildlife viewing is superb no matter when visited. April through August represent the winter months in Southern Africa which in turn means very little rain in most of the country, except for the Cape. South Africa is incredible to visit, particularly the Cape, during the Spring, when the wildflowers are in bloom – generally midAugust through September. Marine enthusiasts should consider visiting between June and November when the Southern Right Whales congregate in the waters.