Sri Lanka – Diversity in Exotic Ceylon
Price Starting at $4,595.00
Category: Asia & the Pacific
Itinerary Upload File:
Product Banner Image: , , , ,
Products Link PDF:
Departure Date and Year:
Products Link PPT:
Sri Lanka is a place of sweet surprises where around each verdant bend lies the beautifully unexpected. The word serendipity stems from the ancient name for this island that bursts with life and each breeze here carries with it the hint of something savory and exotic. See ancient feats of architectural achievement while viewing works of art inspired by love. The national parks here are a wonderment of diversity which you will explore in search of Sri Lankan leopard and endangered sloth bear. In places, Asian elephants congregate in numbers found nowhere else in Asia. Taste tea as you never have before and take in the cinnamon air as you walk the streets of this country's diverse cities.
Degree of Difficulty –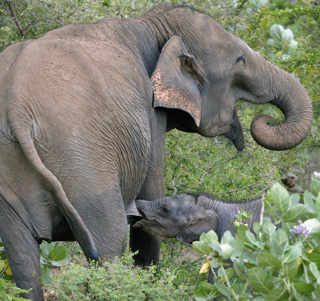 Prices vary by season and package. Please inquire by phone at (800) 627-1244 or email info@classicescapes.com for more information and a pricing estimate.
YOUR JOURNEY INCLUDES:
Superior accommodation in hotels mentioned or of similar standard; rustic tented accommodation in Wilpattu.
All meals daily throughout the tour. Soft drinks provided during lunch and dinner.
Mineral water during transfers and tour as well as all meals.
Transportation throughout the tour in an air-conditioned coach or minibus, depending on size of group.
Services of an English-speaking naturalist guide throughout.
All applicable hotel/lodge taxes and gratuities for baggage handling.
All entrance fees and game runs as noted.
Complimentary baggage tags and passport wallet.
Complimentary emergency evacuation insurance.
Sri Lanka has a complicated weather pattern and is governed by two monsoon seasons – from May to August the Yala monsoon brings rain to the island's southwestern half, while the dry season here lasts from December to March. The Maha monsoon blows from October to January, bringing rain to the North and East, while the dry season is from May to September. Climatically speaking, the driest (and best) seasons in Sri Lanka are from December to March for the west coast, the south coast and the Hill Country, where most of our program occurs, and from April to September for the ancient cities region and the east coast.
The Maldives has a tropical climate and two seasons: the dry northeast monsoon from December to March when there's very little rain and low humidity, and the wet southwestern monsoon from May to November, with more strong winds and rain. April is a transitional period noted for clear water and heat. The temperature remains remarkably consistent at around 85°. Diving is best on the western side of any atoll from May to November and on the eastern side of any atoll December to April.