Wild Splendors of Southern Africa – South Africa & Botswana – Nature's Bountiful Feast in the Land of Plenty
Price Starting at $12,695.00
Become intoxicated by the beauty of Southern Africa as you are immersed in the wild beauty of its sprawling, bountiful scenery. Fall in love with the baby cheetahs at the Ann Van Dyk Cheetah Center and discover the origins of humanity at the Cradle of Mankind. Marvel at rare creatures and colorful, exotic flora blooming across the horizon at three iconic nature reserves that span Botswana and South Africa. Feel the surge of excitement as you survey the bush in search of camouflaged leopard or capture a photograph of a lioness playing with her young. Marvel at some of the most spectacular scenery and discover South Africa's famed panorama route. Beneath thatched roofs and the vast African sky, enjoy international cuisine, indulge in classic African sundowners, and sleep soundly in the middle of a breathtaking wild kingdom.
Degree of Difficulty –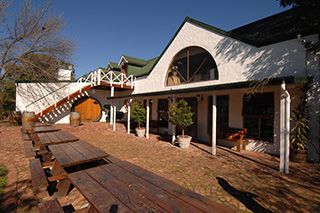 Prices vary by season and package. Please inquire by phone at (800) 627-1244 or email info@classicescapes.com for more information and a pricing estimate.
Maximum group size: 20 travelers. Idube only has 10 chalets.
YOUR JOURNEY INCLUDES:
Flights between Johannesburg and Cape Town on the pre-extension.
Roundtrip flights between Johannesburg and Victoria Falls on the post-extension.
Superior accommodations throughout at hotels and lodges as listed in the itinerary, or similar.
Breakfasts daily, all meals while on safari and other meals as indicated in itinerary.
All transfers in Southern Africa in deluxe motor coaches.
All wildlife viewing by 4×4 open-air vehicles.
Specialist guide will accompany the group with 10 travelers.
Complimentary bottled water in vehicles and during meals.
All applicable hotel/lodge gratuities and taxes.
All park entry fees.
Complimentary baggage tags and passport wallet.
Complimentary emergency evacuation insurance.
No matter when South Africa is visited, it is a stunning country and one is sure to delight in its offerings. South Africa is affected by the waters surrounding the country on three sides, and thus there's variation in the weather pattern depending on what part of the country visited. In Cape Town, the winter months (June-August) are mild and changeable; this is also the time when most of the rainfall occurs in the Cape. Summer months (January-March) around Cape Town are generally dry. On the high veld, in the center of South Africa around Johannesburg, there are sharp differences of temperature between day and night and it can be quite cold during the winter months. During the summer months at Kruger (December-March,) there can be sporadic rainfall in the form of quick thunder showers, but wildlife viewing is superb no matter when visited. April through August represent the winter months in Southern Africa which in turn means very little rain in most of the country, except for the Cape. South Africa is incredible to visit, particularly the Cape, during the Spring, when the wildflowers are in bloom – generally midAugust through September. Marine enthusiasts should consider visiting between June and November when the Southern Right Whales congregate in the waters.