San Francisco & Napa, California – Wine & Food in the Golden State
Price Starting at $5,395.00
Categories: California, North America
Itinerary Upload File:
Product Banner Image: , ,
Products Link PDF:
Departure Date and Year:
Products Link PPT:
Pop the cork wine lovers: this tour gives you a behind the scenes view of the horticulture and viticulture world of California. Special tastings, wine immersion experiences, and tours of famous vineyards, Farmer's market visits and cooking demonstrations will make it easy for you to immerse new inspirations back home in your kitchen. Experience the valley's intense, powerful grapes that aged for decades, creating the taste of lush black fruit – blackberry, cassis, dark cherry – allied with complex underpinnings of tannins that create an unforgettable wine and culinary experience. Top off your gastronomic adventure with unparalleled touring to one of California's most iconic little towns, known for being a foodie paradise!
Degree of Difficulty –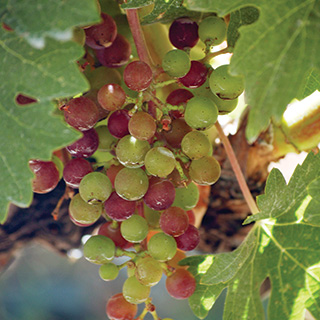 Prices vary by season and package. Please inquire by phone at (800) 627-1244 or email info@classicescapes.com for more information and a pricing estimate.
YOUR JOURNEY INCLUDES:
All hotels on this trip are chosen for their location, comfort and charm. All rooms are en suite with
private facilities.
American breakfast daily, as well as welcome and farewell dinners. All other meals as specified (B =Breakfast, L = Lunch, D = Dinner).
The tour is led at all times by an experienced driver/guide.
Airport transfers.
Transportation in 15-passenger Maxi-Van. A maximum of 9 travelers will be accommodated per vehicle.
All admission fees.
All applicable hotel gratuities and taxes.
Porterage.
Complimentary baggage tags.
Good company, good Zine, good Zelcome, can maNe good people.
-William SKaNespeare
Often compared to the climate of the Mediterranean, California has warm, dry summers and mild, wet winters. On the coast, temperatures range between the low 40s to the high 80s. Farther inland, summers are hot and dry, and at higher altitudes you can encounter the four seasons with cold, snowy winters. The three largest cities that are included in this program have very different climate. San Francisco is famous for its fog — especially in the summer, Los Angeles is known for its consistently sunny, desert-like, coastal climate, and San Diego for its ideal climate year-round. Our Culinary California program can be offered year-round. Our San Diego program is also a year-round destination, but the desert is best visited in the winter months and in particular in February/March when you could see the wildflowers blooming.