Manitoba, Canada – In Search of the Lord of the Arctic
Price Starting at $12,695.00
Categories: Canada, North America
Itinerary Upload File:
Product Banner Image: , ,
Products Link PDF:
Departure Date and Year:
Products Link PPT:
Travel to where the Northern Lights serve as backdrop to a procession of white giants when you venture to Manitoba. In this vast landscape of boreal forests, prairie and countless lakes experience the provincial charm of Canada when you explore Winnipeg and Fort Whyte. Fly your way to adventure in Churchill, where at certain times of the year polar bears outnumber people. Board the Tundra Buggy and observe these Lords of the North as they hunt seal and rear their cubs. These apex predators are just the peak of a diverse ecosystem that boasts over 150 species of birds, 500 species of plants and 44 species of mammals all protected within the Churchill Wildlife Management Area. Come to Manitoba and meet true northern royalty.
Degree of Difficulty –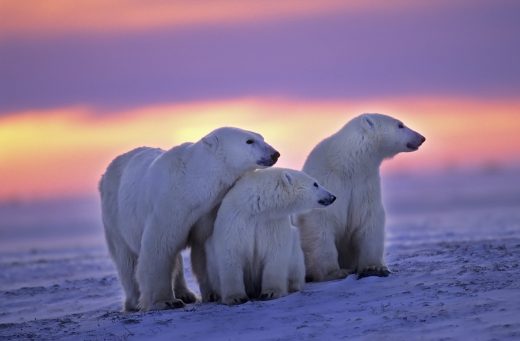 Prices vary by season and package. Please inquire by phone at (800) 627-1244 or email info@classicescapes.com for more information and a pricing estimate.
YOUR JOURNEY INCLUDES:
Two nights accommodation at the Inn at the Forks in Winnipeg.
One night accommodation at the Grand Hotel in Winnipeg.
Entry to Manitoba Museum, Assiniboine Park Zoo and Fort Whyte Alive.
Roundtrip flights from Winnipeg to Churchill, Manitoba.
Three nights accommodations at the Tundra Inn in Churchill. Accommodation is rustic, but comfortable rooms with private facilities.
Churchill and area tour, including a stop at the Itsanitaq Museum.
Dogsled excursion in Churchill and interpretive program.
Parks Canada Interpretive Centre.
Northern lights viewing session (weather permitting).
Two full-days guided Tundra Buggy Adventures.
Evening presentation and wine and cheese reception hosted by Polar Bears International.
All transfers in Churchill and Winnipeg.
GST taxes.
All meals are included in Churchill. A welcome dinner and farewell reception are included in Winnipeg. All other meals as indicated in the itinerary.
Led by an Interpretive Guide throughout.
Gratuities for baggage handling, hotel tips and taxes.
All entrance fees to places of interest visited and on sightseeing tours indicated in the itinerary.
Complimentary passport wallet and baggage tags.
Complimentary emergency evacuation insurance.
For our winter program, since the purpos e of taking this tour is to see the pola r bears in their natural habitat, the ide- al time to visit is between October 15 th and November 15 th . There's a very short window to view these fascinating predators. Similarly, for our summer program the purpose is to see the migrating beluga whales and those are best viewed in July and early August.