Alberta, Canada – Canadian Rocky Mountains – Lakes, Glaciers & Wildlife
Price Starting at $6,095.00
Categories: Canada, North America
Itinerary Upload File:
Product Banner Image: , ,
Products Link PDF:
Departure Date and Year:
Products Link PPT:
The Canadian Rockies are world-famous for their stunning beauty, mountain peaks, preserved forests, glaciers, waterfalls, canyons, limestone caves and the most amazingly colored lakes. Discover these breathtaking landscapes which are home to numerous World Heritage Sites by motor coach or van, the infamous "Rocky Mountaineer" on the extension, and on treks. Your journey starts in the vibrant city of Calgary and finishes in Edmonton, but for those who want to continue the adventure, the optional extension finishes at the coastal city of Vancouver. Brown and grizzly bears, moose and elk are among the wildlife that is often seen, while birdlife boasts the Bald Eagle. Designed for the nature enthusiast, this trip will delight and awaken all the senses!
Degree of Difficulty –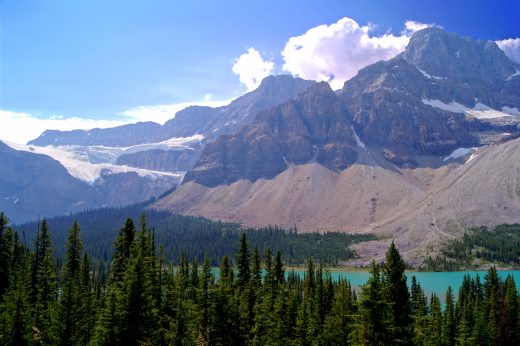 Prices vary by season and package. Please inquire by phone at (800) 627-1244 or email info@classicescapes.com for more information and a pricing estimate.
YOUR JOURNEY INCLUDES:
Superior accommodations throughout as indicated, or similar.
All meals as specified.
Services of a specialist guide throughout the tour.
Airport transfers, transportation as noted in the itinerary in motor coach or van.
Baggage handling.
All park and admission fees.
All entry fees.
All applicable hotel and lodge gratuities and taxes.
Complimentary baggage tags and passport wallet.
Complimentary emergency evacuation insurance.
From snowy winters to mild summers, Alberta enjoys all four seasons. With more than 2,300 hours of sunshine a year, Alberta ranks the highest in Canada. Although Alberta is an all-year destination with some of the best skiing in the world, coupled with the most fascinating landscapes, our summer program is best during May through September and our winter program November through March.