Colorado & South Dakota – Western Splendor: From Mountains to Prairies
Price Starting at $5,595.00
Discover the spirit of the Old West on this journey into the land that inspired thousands to leave their comfortable lives on the developed east coast, and pursue manifest destiny out west. The iconic landscapes, from grassy plains dotted with buffalo, to gold-rich mountains that served as the home base to towns like Deadwood and Homestake, is where life was made of dreams of striking it rich and avoiding the danger of lawlessness. Explore Custer National Park and its monuments to the battle at Little Big Horn and take some time to feel awe at the sheer scope and scale of Mount Rushmore. This is not a journey into the past, but rather a showcase of the impact the past has had on the present, and the enduring legacy of America's Wild West.
Degree of Difficulty –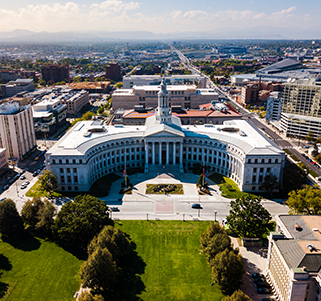 Prices vary by season and package. Please inquire by phone at (800) 627-1244 or email info@classicescapes.com for more information and a pricing estimate.
Maximum group size: No restrictions, although we recommend a maximum of 24 travelers.
YOUR JOURNEY INCLUDES:
Accommodation at hotels as indicated in the itinerary (or similar).
Transfers between airport and Denver hotel, as well as Rapid City hotel and airport. (Please note one group transfer will be supplied each way. Anyone not arriving on group schedule, will require a personal transfer at additional cost.)
All meals as specified in itinerary.
Services of driver/guides throughout the tour.
Transportation in private sprinter vans throughout the tour.
All park and admission fees.
All applicable hotel and lodge taxes and gratuities for baggage handling (no baggage handling at Beach Retreat in Lake Tahoe).
Water and snacks in vehicles.
Complimentary luggage tags.
Colorado has four seasons because of the topography which combines high altitudes, as well as desert conditions. In both Colorado and South Dakota, the summers are warm and clear with temperatures in the high 80's, while winters are cold with temperatures below freezing. The best time for this program is May through September.