Québec, Canada – Great Whales of Canada Up Close
Price Starting at $4,495.00
Categories: Canada, North America
Itinerary Upload File:
Product Banner Image: , ,
Products Link PDF:
Departure Date and Year:
Products Link PPT:
Travel back in time to the days of the voyagers and fur traders and explore the land that allowed Quebec's first nations to thrive for thousands of years. Start in Québec City, the only fortified city in North America. The St. Lawrence River route occupies a good part of this journey and the forest, mountain and sea coast wilderness provides an unforgettable outdoor adventure. Observe up-close an incredible variety of animal, bird and marine life in their own habitat – beaver, seal, cormorant, osprey, whale, even the possibility of getting close to bears. You'll be charmed by Québec's French heritage, outstanding food and the warmth of its people. Bienvenue to this province which is blessed with so many charms!
Degree of Difficulty –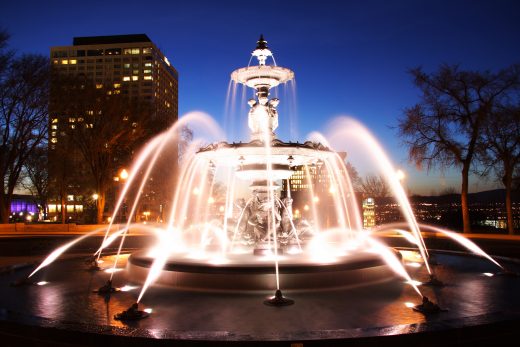 Prices vary by season and package. Please inquire by phone at (800) 627-1244 or email info@classicescapes.com for more information and a pricing estimate.
YOUR JOURNEY INCLUDES:
Superior accommodations throughout as indicated or similar.
Meals as outlined in itinerary.
Transportation in a 15 or 21-passenger minibus.
All park and admission fees.
All applicable hotel taxes and gratuities for baggage handling.
The tour is lead at all times by an experienced Canadian driver/guide, bilingual in English and French. In addition, local guides will join the group as specified.
Complimentary baggage tags and passport wallet.
Complimentary emergency evacuation insurance.
July and August is warm and often humid during the day – can reach the 80s, although nights by the water or at higher altitudes are cooler. June and September ar e more comfortable or fresh during the day and sometimes cold at night. September is the best month for the foliage. Montreal can be visited any time of the year, bu t the Jazz Festival is offered only in late June.