Kentucky – Bourbon Trail & Race Horses
Price Starting at $2,895.00
Category: North America
Itinerary Upload File:
Product Banner Image: , ,
Products Link PDF:
Departure Date and Year:
Products Link PPT:
What is the recipe for a perfect Kentucky Bourbon whiskey? Family tradition, limestone and a little bit of magic! Even though Bourbon has been produced anywhere in the United States, it is strongly associated with the American South, and especially Kentucky where 97 percent of the world's Bourbon is created, following a 200-year tradition. Inhale the mellow caramel and oaky aroma, and observe how countless barrels age to liquid perfection. "So many Bourbons, so little time!" is a sigh often heard around here, so come along and help untangle the recipe, sip by sip. But no tour of Kentucky can be complete without horses and horse racing! Tour amazing, multi-million dollar horse farms, and meet retired champions and the best of the breed.
Degree of Difficulty –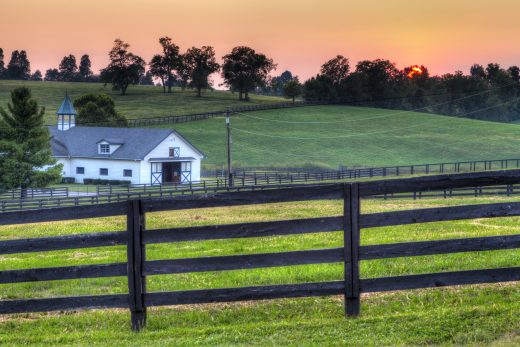 Prices vary by season and package. Please inquire by phone at (800) 627-1244 or email info@classicescapes.com for more information and a pricing estimate.
Maximum group size: Although there's no limit we suggest a maximum of 35 travelers.
YOUR JOURNEY INCLUDES:
Superior accommodations at the historic Galt House Hotel.
Deluxe motor coach throughout with experienced driver/guide.
All meals as specified in the itinerary.
All entry fees and tastings as specified per the itinerary.
Included activities:

Evan Williams Bourbon Experience
Kentucky Derby Museum/Walking Tour
My Old Kentucky Home State Park
Jim Beam Distillery/Heaven Hill/Maker's Mark
Kentucky Horse Park/Farm Tour

Complimentary baggage tags.
Kentucky experiences all four distinct seasons. The daytime temperature during the summer averages 87° F; the winter lows average 23° F. Consequently, Spring and Fall are Kentucky's most popular seasons. In the Spring, Kentucky comes to life with a blaze of color. The bluegrass fields glow brightly, and spring foals can be seen making their first runs in Kentucky's Horse Country. During the Fall, the weather in Kentucky brings even more color. Shades of yellow, red, and orange foliage can be spotted as early as mid-September, with a statewide peak somewhere around mid-October.