Québec, Canada – Montreal – Culture & Jazz in the Heart of Quebec
Price Starting at $3,595.00
Categories: Canada, North America
Itinerary Upload File:
Product Banner Image: , , ,
Products Link PDF:
Departure Date and Year:
Products Link PPT:
Explore the culture of Quebec and the singular charm of Montreal on the backdrop of its world-renowned annual jazz festival. Step into the world of the Québécois as you venture to the major points of interest around Montreal, stopping to immerse yourself in the culture, from learning their culinary secrets to taking in their art and history. Your experience will be enhanced by nightly live concerts by some of the biggest names in jazz. By day, visit points of interest ranging from the botanical to the archeological, giving you both a perspective on the history of Quebec and an authentic feel for this utterly unique Canadian province.
Degree of Difficulty –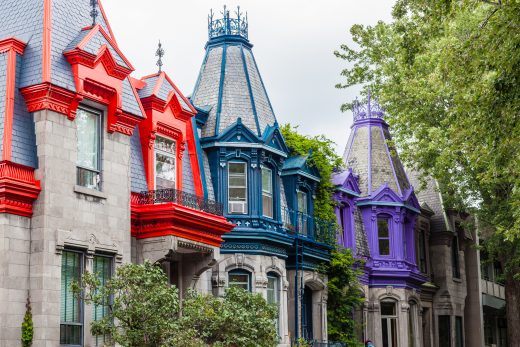 Prices vary by season and package. Please inquire by phone at (800) 627-1244 or email info@classicescapes.com for more information and a pricing estimate.
NOTE: The Montreal Jazz Festival is only in June. This program can be offered year-round. We can substitute other performing arts and events based on the time of the visit, and the individual interest
YOUR JOURNEY INCLUDES:
Superior accommodations throughout as indicated or similar.
All meals as specified in the itinerary.
Services of an experienced Canadian driver.
Local step-on guides for the tours indicated in itinerary.
Transportation in air-conditioned private bus.
Included activities:
a. Private cooking class at Ateliers & Saveurs including wine tasting.
b. Private guided walking tour of old Montreal -90 minutes.
c. Private tour of Notre Dame Basilica – 60 minutes (10 travelers minimum).
d. Private guided architectural bus tour -2 hours.e. Fine Arts Museum, collections & exhibitions – private tour-1 hour.
f. Private guided Old Port Boat Tour, including one drink – approximately 2 hours.
All applicable hotel taxes.
All entry fees as specified per the itinerary.
Complimentary baggage tags.
Complimentary emergency evacuation insurance.
"I feel like family in Québec and Montréal, and by the way, Montréal is my
favourite city in the world! It's the only place that combines all the good things
about Europe and America, with none of the bad!"
–Holly Cole, Jazz Singer
July and August is warm and often humid during the day – can reach the 80s, although nights by the water or at higher altitudes are cooler. June and September ar e more comfortable or fresh during the day and sometimes cold at night. September is the best month for the foliage. Montreal can be visited any time of the year, but the Jazz Festival is offered only in late June.