New Zealand – Kiwi State of Mind … Mountains, Fjords & Maori Culture
Category: Asia & the Pacific
Itinerary Upload File:
Product Banner Image: , , ,
Products Link PDF:
Departure Date and Year:
Products Link PPT:
Discover the magical islands of New Zealand and its rich heritage of cultures, from Auckland's Polynesian, Rotorua's Maori, Dunedin's Scottish and to the English charm of Christchurch – this country is a melting pot of traditions and waterways. A cruise along fjords and lakes created from volcanoes and glaciers exposes the hidden delights of unspoiled wilderness teeming with native plants, trees and wildlife. Majestic mountains tower overhead while geysers spew water towards the skies. It's no wonder that the Lord of the Rings film trilogy was filmed in this mystical land.
Degree of Difficulty –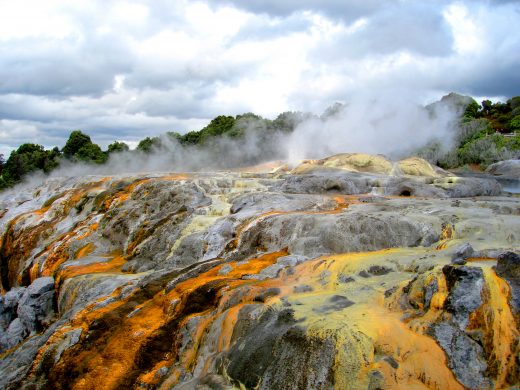 The North Island is always warmer than the South Island, except in the middle of the summer when the South Island is usually hotter. New Zealand is a mountainous country, surrounded by ocean. The ocean environment provides a mild climate with very few extremities, while the combination of mountains and westerly winds account for remarkable climatic differences, especially in rainfall and temperature from west to east. Majestic mountains form a barrier to the winds and are the major factor controlling rainfall. New Zealand's spring season runs from September to November, summer from December to February, autumn from March to May and winter months extend from June to August.
Fiji has a warm tropical climate year-round, with best months being late March through December. Temperature is between 75 and 90 degrees year-round, with a cooling trade wind for most of the year. The wet season is normally from November to April, with heavy, brief, localized showers.