Indonesia – Of Temples, Wildlife, Mountains & Sand
Price Starting at $6,195.00
Category: Asia & the Pacific
Itinerary Upload File:
Product Banner Image: , ,
Products Link PDF:
Departure Date and Year:
From Sumatra, home to Southeast Asia's largest lake and dense jungles, Indonesia stretches over 3,000 miles to Papua, and is as varied as it is unique. Hindu-Buddhist monuments at Borobudur, Komodo dragons, orangutans, and countless deserted beaches and natural wonders grace an archipelago filled with mystique, nature and beauty. On your trip, search for orangutans at Camp Leakey, trek for the largest monitor lizard in the world at Komodo, and swim and snorkel in crystal clear waters filled with gorgeous coral. Visit the crown jewel of Indonesia's many islands, Bali, a paradise framed by sweeping beaches and natural wonders, and graced by a rich and intriguing culture. If you love the true exotic and appreciate experiences that are rare and magical, this is the ultimate expedition for you!
Degree of Difficulty –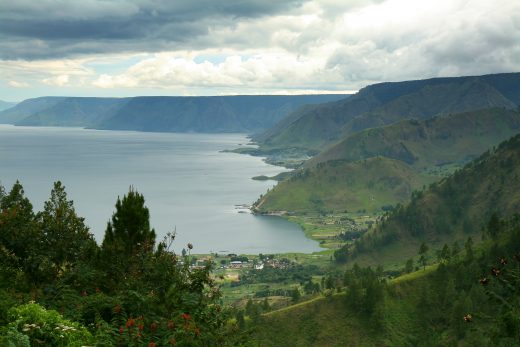 Prices vary by season and package. Please inquire by phone at (800) 627-1244 or email info@classicescapes.com for more information and a pricing estimate.
PRICING: Per person, based on double occupancy
2019
Jan-Jun; Jul-Aug

$6,195

2020

Jan-Jun; Jul-Aug

$6,395

Maximum group size: 24 travellers. The Cheng Ho can only accommodate 24 travellers.

YOUR JOURNEY INCLUDES:

On the extension, flights between Denpasar and Lombok.
Superior accommodations as indicated, or similar.
All meals as specified in the itinerary.
Complimentary bottled water throughout.
Deluxe air-conditioned motor coach throughout.
Air-conditioned chartered vessel Cheng Ho, or similar, accommodating a maximum of 24 travelers for Komodo.
Services of a highly-trained English-speaking guide throughout.
All applicable hotel tips and taxes, plus gratuities for baggage handling.
All entry fees to visited monuments and parks.
Complimentary passport wallet and baggage tags.
Complimentary emergency evacuation insurance.
We are working on bringing you new content soon. Thanks for your patience.