Namibia – Apricot Hued Dunes & Desert Adapted Wildlife
Price Starting at $10,895.00
Categories: Southern Africa, Sub-Saharan Africa
Itinerary Upload File:
Product Banner Image: , , , , ,
Products Link PDF:
Departure Date and Year:
Products Link PPT:
Discover the magnificent landscapes and unique wildlife of Namibia, where apricot-hued desert sands swirl into razor sharp towering dunes, some of the largest in the world. It has been given many names: the land of contrasts, the land God made in anger, the ageless land, but it adopted the name Namibia, after the Namib Desert, one of the oldest in the world. Visit Etosha National Park's sprawling salt pan waterholes and watch the drama of the bush unfold right in front of your eyes. Search for desert elephant in Damaraland and marvel at the rock paintings in Twyfelfontein. Find out the latest from the Cheetah Conservation Fund about their quest to protect this endangered cat. Bushwalking and drives in 4×4 vehicles reward you with the wildlife treasures that inhabit this sometimes rough and harsh terrain. Charming lodges make almost dream-like havens for relaxing under the starry skies.
Degree of Difficulty –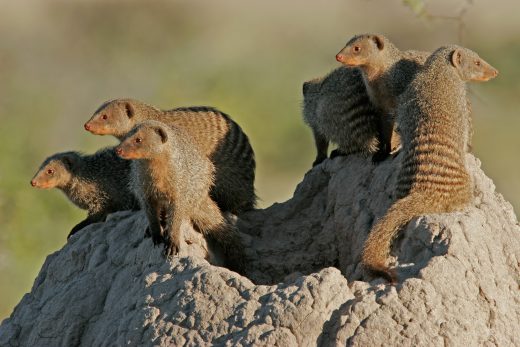 Prices vary by season and package. Please inquire by phone at (800) 627-1244 or email info@classicescapes.com for more information and a pricing estimate.
Maximum group size: 20 travelers. Kipwe Camp has only 10 bungalows.
YOUR JOURNEY INCLUDES:
Flights via light aircraft between Swakopmund/ Sossusvlei/Windhoek on the post-extension.
Superior accommodations throughout.
All meals on safari. Other meals as specified.
Specialist guide will accompany the group with 10 travelers on the main trip.
All transfers between parks by deluxe, airconditioned motor coach.
All wildlife viewing by 4×4 vehicles, driven by rangers.
Complimentary bottled water in vehicles.
All applicable hotel/lodge taxes and gratuities for baggage handling.
All park entry fees.
Complimentary baggage tags and passport wallet.
Complimentary emergency evacuation insurance.
With 300 sunny days per year, Namibia is definitely a sunny country and rainfall can be expected as heavy thunderstorms exclusively in the summer months (November to February) when it is also the hottest time of the year. The dry riverbeds then become rapid torrents for a short while and the burnt-out land turns green within a few days. From April to June the temperature during the day lies at about 80ºF and the sky is always blue, yet the nights are cool enough for a good sleep. The dry winter months (July to September) are a good time to travel the desert country. Daytime temperatures rarely sink below 70ºF. However, on the interior plateau and in the Namib Desert night frosts can certainly occur. The best wildlife viewing is generally between May and October with the bird watching season being best from November to March throughout Namibia.