Wild India – Mowgli's Playground … Tigers, Langurs & Barking Deer
Price Starting at $5,795.00
Categories: Asia & the Pacific, India
Itinerary Upload File:
Product Banner Image: , , , , ,
Products Link PDF:
Departure Date and Year:
Products Link PPT:
The pages of Rudyard Kipling's The Jungle Book come alive as you travel through India's ancient civilizations, architectural wonders and lush nature reserves. Feel your heart pound while watching a magnificent wild tiger stroll through its native habitat; explore bamboo thickets and sal forests; watch the mahouts and their elephants as they search the jungle for tigers; be entertained at the amazing temples of Khajuraho and stand in reverence at the holy city of Varanasi. An exotic landscape of rich colors, textures and unique wildlife brimming with cultural wonders, you'll be inspired to pen your own 'Jungle Book.
Degree of Difficulty –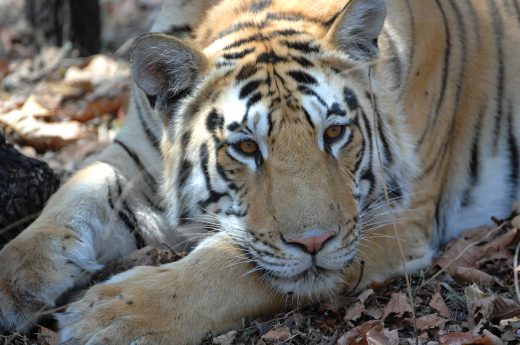 Prices vary by season and package. Please inquire by phone at (800) 627-1244 or email info@classicescapes.com for more information and a pricing estimate.
YOUR JOURNEY INCLUDES:
Flight between Jaipur and Delhi on the extension.
Services of naturalist English-speaking guide throughout, as well as local guides.
Superior accommodations throughout as indicated or similar.
All meals as indicated in itinerary (B=breakfast; L=lunch; D=dinner).
Sightseeing in National Parks and points of interest as indicated in private vehicles.
All applicable hotel and lodge taxes and gratuities for baggage handling.
All entry fees.
Complimentary baggage tags and passport wallet.
Complimentary emergency evacuation insurance.
India is best visited during winter – October through March. During this time, there's hardly ever any rain, and the days are warm – not hot – while the evenings are cool. During summer, it can be very hot, which is also the time of the monsoons, with a substantial amount of rainfall. It can be foggy in Delhi during the winter months. For our South India program, for best viewing of wildlife at Nagarahole, April/May is recommended, when the elephants congregate at the banks of the lake and can be seen in massive herds. It is warm, but the wildlife viewing warrants it. For our Wild India program, the parks close between June and mid-October when temperatures can soar to 120 degrees. For our Little Tibet program, this part of India is best visited June through September. Because of the high elevation and winding mountain roads, driving the rest of the year could be treacherous and it will be quite cold. June through September, the average temperature ranges from the low 60's at night, to the high 80's during the day. Delhi at this time of year will be quite hot and possibly rainy – temperature could be around 100 degrees.