Papua New Guinea – Of Huli Wig Men, Ancestral Spirits, and the Sepik
Price Starting at $11,195.00
Category: Asia & the Pacific
Itinerary Upload File:
Product Banner Image: , ,
Products Link PDF:
Departure Date and Year:
Products Link PPT:
Journey into a land forgotten by time, where ancient tribes still own the land and people commune with nature as a way of life. Papua New Guinea is an enclave of rare life, from the endemic flora and fauna, to the customs and traditions that make this island nation thrive. Over 850 distinct languages are spoken today in Papua New Guinea, making it the most linguistically diverse place on earth. Boat along the great Sepik River, stopping off to interact with unforgettable tribal locals. Discover New Guinea, the last bastion of traditions and ancestral spirits.
Degree of Difficulty –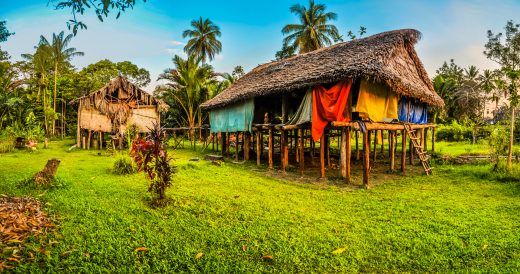 Prices vary by season and package. Please inquire by phone at (800) 627-1244 or email info@classicescapes.com for more information and a pricing estimate.
YOUR JOURNEY INCLUDES:
All internal flights in Papua New Guinea, some on scheduled carriers, others on small charters.
Superior or best available accommodations throughout as indicated or similar.
All meals in Papua New Guinea. Breakfast in Brisbane.
All sightseeing by deluxe, air-conditioned motor coach, by boat, and on foot.
Water in the coaches and with included meals.
Accompanied by local guides in each destination.
All entrance fees to places of interest.
All applicable hotel taxes and gratuities for baggage handling.
Complimentary passport wallet and baggage tags.
Complimentary emergency evacuation insurance.
Papua New Guinea climate can be described as tropical with coastal plains averaging 80 degrees F, the inland and mountain areas high 70's and the higher mountain regions low 70's. The country experiences a long, wet season between December and March. Shoulder season is April and November and it is generally hot and humid with increasingly unpredictable rain patterns. The best time to visit is during high season which is May through October. There are more festivals offered during this time, and the crowds are larger, but the weather is cooler and drier.