Madagascar – Land of the Lemur & Malagasy Hospitality
Price Starting at $8,295.00
Categories: East Africa, Sub-Saharan Africa
Itinerary Upload File:
Product Banner Image: , , , ,
Products Link PDF:
Departure Date and Year:
Products Link PPT:
Explore the rare treasures of the world's fourth largest island and the only place where the exotic lemur has its natural roots. In Madagascar you can explore the evolution of plants and animals, while enjoying the unique blend of cultures, from French traditionalism to the enchanting rituals of the Malagasy. Traverse this diverse land and all it offers: the stark, rugged beauty of the exotic south and Berenty Reserve, the strange rock formations in Isalo National Park, the untamed rainforest of Perinet, and the wildlife that calls it home. And of course, the lemurs! Become enthralled with the unusual dancing sifakas and hear the intense wailing of the largest species, the indri. The land, its culture and its lemurs, will definitely leap into your heart!
Degree of Difficulty –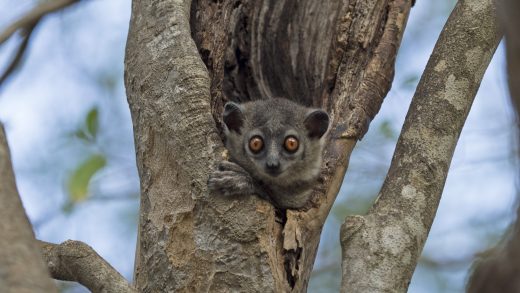 Prices vary by season and package. Please inquire by phone at (800) 627-1244 or email info@classicescapes.com for more information and a pricing estimate.
Maximum group size: No size restrictions but we recommend no more than 25 travelers
YOUR JOURNEY INCLUDES:
Flights within Madagascar as per itinerary.
Lodging in deluxe wing of Colbert Hotel and best available accommodations throughout
Breakfast daily; other meals per itinerary.
Complimentary bottled water with meals and in vehicles, throughout.
Specialist guide will accompany the group throughout Madagascar with a minimum of 10 travelers. Local guide in Kruger on the extension
All wildlife viewing in private vehicles and on foot in Madagascar; sharing vehicles in Kruger on the extension
All excursions and entrance fees to parks/ reserves.
All applicable hotel/lodge taxes, and gratuities for baggage handling.
All transfers.
Complimentary baggage tags and passport wallet.
Complimentary emergency evacuation insurance.
Madagascar is an island nation located off the coast of Africa in the Indian Ocean. The rainy season is December through March, but even during this time the rains are not constant and one can enjoy a fabulous journey. The conditions are temperate year round – warm during the day and cooling off at night. Ideal times to visit are April through mid-November, with October being the warmest. Whales can be viewed in July & August, particularly up in the Masoala, and lemurs are viewed yearround in the many parks and reserves throughout Madagascar.