Great Escapes: India – An Alluring Collection of Nature & Cultural Hits
Categories: Asia & the Pacific, GREAT ESCAPES, India
Products Link PDF:
Itinerary Upload File:
Product Banner Image: , ,
Departure Date and Year:
Base Price: 4,395
Products Link PPT:
Discover the most iconic places in India on this remarkable adventure. Explore the landmarks that make India what it is today and what it was for centuries in Delhi. View the timeless Taj Mahal in Agra which will enrich and astound you. Wander the masterpiece temples in Khajuraho, where each new corner comes with the discovery of intricate and beautiful erotic carvings and sculptures. Delve into the wilds at Bandhavgarh National Park in search of the elusive tigers and a plethora of India's rich wildlife in this thriving jungle. Expand your journey to the "Pink City" of Jaipur and uncover its royal past. This is India at its most iconic and unforgettable.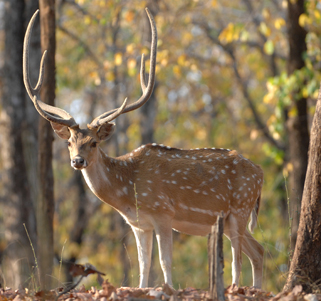 YOUR JOURNEY INCLUDES:
Flight from Delhi to Jabalpur on the main program.
Flight from Jaipur to Delhi on the post extension.
Train transfers from Jhansi to Agra on main trip and from Bharaptur to Sawai Madhopur
on the post extension.
Services of highly qualified English-speaking guide throughout, as well as local guides.
Superior accommodations throughout as indicated or similar.
Breakfast daily and other meals as specified in itinerary.
Sightseeing in National Parks, and points of interest as indicated, escorted by specialist
guide in private vehicles. Jeep safaris in national parks and canter in Ranthambhore on the extension.
All applicable hotel and lodge taxes and gratuities for baggage handling.
All entry fees.
Rickshaw rides in Old Delhi on main trip and in Bharatpur Bird Sanctuary on the post extension.
Baggage tags.
Emergency evacuation insurance.
India is best visited during winter – October through March. During this time, there's hardly ever any rain, and the days are warm – not hot – while the evenings are cool. During summer, it can be very hot, which is also the time of the monsoons, with a substantial amount of rainfall. It can be foggy in Delhi during the winter months. For our South India program, for best viewing of wildlife at Nagarahole, April/May is recommended, when the elephants congregate at the banks of the lake and can be seen in massive herds. It is warm, but the wildlife viewing warrants it. For our Wild India program, the parks close between June and mid-October when temperatures can soar to 120 degrees. For our Little Tibet program, this part of India is best visited June through September. Because of the high elevation and winding mountain roads, driving the rest of the year could be treacherous and it will be quite cold. June through September, the average temperature ranges from the low 60's at night, to the high 80's during the day. Delhi at this time of year will be quite hot and possibly rainy – temperature could be around 100 degrees.