Egypt & the Nile – Eternal Land of the Pyramids & Beyond
Price Starting at $7,295.00
Behold the mysteries of ancient Pharaohs on an adventure to the heart of Egypt along the Nile. Present and past unite as towering monuments, majestic statues and colorful art depicting life that existed centuries ago are part of the everyday landscape. Experience the romance of desert sands and brilliant sunsets while unlocking the secrets of ancient rulers, crocodile and falcon gods, and the huge paws of the Sphinx. Cruise the Nile River viewing lush vegetation and desert dunes, and complete the adventure in Alexandria on the Mediterranean, the last seat of the Pharaohs before Roman occupation, with lasting vestiges of Greek and Jewish contributions. Indiana Jones should have been so lucky!
Degree of Difficulty –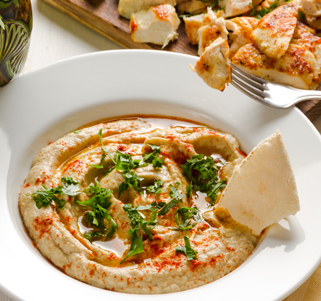 Cross the desert to the isolated Siwa Oasis, closest to Libya, stopping en route at El Alamein, the place where the Allied forces of WWII gained a decisive victory over the Axis forces. Then, via Marsa Matrouh, continue to Siwa for three nights at your charming eco hotel, made from local salt material. Your Bedouin guide will introduce you to the salt lakes, the Oracle Temple of Amun Ra visited by Alexander the Great, and the Mountain of the Dead. Swim in natural springs or in salt lakes, visit Oum el Saghear village deep in the desert whose inhabitants rarely see westerners, shop in the Siwa souq, and indulge in an exhilarating jeep safari with sunset tea on the dunes, and a sumptuous traditional meal in a Bedouin camp in the desert. An amazing adventure to a fascinating and seldom-visited part of Egypt.
Prices vary by season and package. Please inquire by phone at (800) 627-1244 or email info@classicescapes.com for more information and a pricing estimate.
YOUR JOURNEY INCLUDES:
Flights between Cairo/Abu Simbel/Aswan, and Luxor/Simbel/Cairo.
Flight between Amman and Cairo on the pre-extension.
Superior accommodations throughout as indicated or similar.
4-Day/3-Night Nile cruise aboard the M/S SONESTA ST. GEORGE or similar.
Welcome and Farewell Dinners; breakfast daily; lunch on tour days and all meals on Nile Cruise.
English-speaking expert Egyptologist throughout, Bedouin guides in Siwa, and English-speaking guide during Jordan extension.
Sightseeing by private motor coach.
All applicable hotel and lodge taxes and gratuities for baggage handling.
All entry fees.
Complimentary passport wallet and baggage tags.
Complimentary emergency evacuation insurance.
There are basically two seasons in Egypt: a relatively cool season that lasts November-March (by far the better touring season) and a hot season April-October. The Red Sea coast has fewer extremes and is nice year-round. In the spring (especially late March to early April), sand and dust storms called khamsin blow in and can reduce visibility (sometimes even in Cairo) to less than 100 feet.