Israel – Holyland Unveiled: History, People, Religion & Beauty
Price Starting at $3,995.00
Category: North Africa & the Middle East
Itinerary Upload File:
Product Banner Image: , , , ,
Products Link PDF:
Departure Date and Year:
Products Link PPT:
Israel has everything: historical depth, cultural diversity, political complexity, sanctity, beauty, comfort, and contemporaneity. The history of Israel is itself worth the price of the trip; the mix of peoples and cultures offers another vital appeal; the opportunity that travelers have to engage in a first-hand encounter with the political complexity of the nation is not only valuable but vital to any real understanding of the issues beyond newspaper headlines; the religious heritage of the region is profoundly moving for anyone to whom religious faith is an important dimension of personal life; the diverse beauty of Israel's natural environment is also surprising for such a small nation; the comfort of the hotel properties is a welcome relief to inevitably busy days; and the extraordinary economic vitality of Israel is perhaps the most eloquent testimony of the nation's strength and promise.
Degree of Difficulty –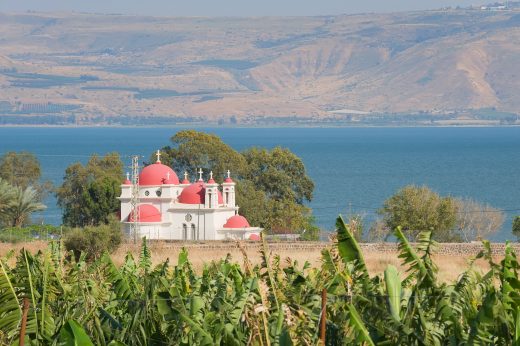 Prices vary by season and package. Please inquire by phone at (800) 627-1244 or email info@classicescapes.com for more information and a pricing estimate.
Note: High holidays for Jewish and Christian faiths are excluded from pricing and certain other times might require price adjustments.
YOUR JOURNEY INCLUDES:
Superior accommodations and meals as indicated in itinerary.
Complimentary bottled water throughout.
Sightseeing by deluxe, air-conditioned motorcoach.
Services of a highly-trained English-speaking guide throughout.
All entry fees to visited monuments.
All applicable hotel tips and taxes, plus gratuities for baggage handling.
Complimentary passport wallet and baggage tags.
Complimentary emergency evacuation insurance.
It can be quite hot in Israel during the summer months – June through August and cool in the winter (January-February.) Generally, best time to visit is March through May and October/November. However, one needs to take into consideration the Jewish and Christian holidays when it is too crowded and very expensive in Israel. For birding enthusiasts, the bird migration takes place usually March-May, returning October-November.