Egypt & Red Sea Diving – Wonders of Man & Nature
Price Starting at $6,995.00
Everyone knows Egypt is steeped in history for over five millennia. People flock to the sun-drenched deserts and fertile land around the Nile River to discover ancient monuments and the World Heritage Sites in Cairo of the Great Pyramids and Sphinx. World-class museums display a cache or unrivaled treasures to be viewed and enjoyed by all. And the people, one might ask, are some of the friendliest people on earth, eager to welcome you and show true Arabian hospitality. However, not everyone knows, unless they're divers, that the Red Sea is renowned the world over for the dive sites. On this fascinating journey, you will explore not only the manmade wonders of Egypt's glorious past, but the unique underwater world of the Red Sea for some of the best diving on earth!
Degree of Difficulty –     to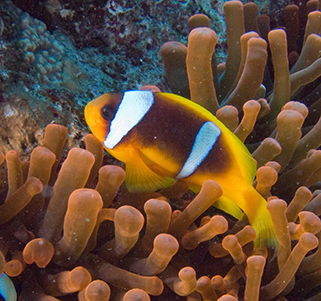 Prices vary by season and package. Please inquire by phone at (800) 627-1244 or email info@classicescapes.com for more information and a pricing estimate.
YOUR JOURNEY INCLUDES:
Flights between Cairo/Aswan and Luxor/Sharm el Sheik/Cairo.
Superior accommodations throughout as indicated or similar.
4-days/3-nights Nile cruise aboard the deluxe M/S SONESTA ST. GEORGE or similar.
Professional Egyptologist on the cultural program and dive master on the Sharm el Sheik portion.
Welcome and Farewell Dinners; breakfast daily; lunch on tour days and all meals on Nile Cruise; breakfast/dinner in Sharm el Sheik.
All applicable hotel taxes and gratuities for baggage handling.
Complimentary bottled water on motorcoach and with meals.
Complimentary baggage tags and water bottle.
Complimentary emergency evacuation insurance.
There are basically two seasons in Egypt: a relatively cool season that lasts November-March (by far the better touring season) and a hot season April-October. The Red Sea coast has fewer extremes and is nice year-round. In the spring (especially late March to early April), sand and dust storms called khamsin blow in and can reduce visibility (sometimes even in Cairo) to less than 100 feet.