Women's Journey to Egypt – Women through the ages: Hatshepsut to Cleopatra
Price Starting at $8,995.00
Women in ancient Egypt were ahead of their time and had many of the same basic human rights as men. One of the first women to hold the rank of pharaoh was Hatshepsut, whose magnificent Temple you will visit. Nefertiti was another Egyptian ruler who married Amenhotep IV, who preached and supported monotheism. Tiye was one of the most illustrious queens of ancient Egypt, the favored wife of Amenhotep III. The beautiful Nefertari was the favorite wife of Ramses II whose monument is in Abu Simbel and her tomb in the Valley of the Queens. The extremely intelligent Cleopatra became the most famous of Egypt's female leaders, the last pharaoh. On this fascinating journey, you'll learn all about these women and their role in Egyptian history, meet with present-day women, and partake in some uniquely female experiences, such as wellness in remote Siwa Oasis and more!
Degree of Difficulty –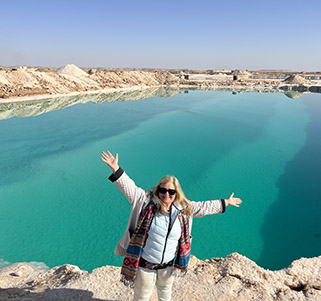 Prices vary by season and package. Please inquire by phone at (800) 627-1244 or email info@classicescapes.com for more information and a pricing estimate.
YOUR JOURNEY INCLUDES:
Flights between Cairo/Luxor, and Aswan/Abu Simbel/Cairo.
Superior accommodations throughout as indicated or similar.
5-Day/4-Night Nile cruise aboard the MS MOVENPICK ROYAL LILY or similar.
Welcome and Farewell Dinners; breakfast daily; lunch on tour days and all meals on Nile Cruise and Siwa Oasis.
English-speaking expert female Egyptologist throughout.
English-speaking expert Egyptologist throughout and English-speaking guide during Jordan extension.
Sightseeing by private motorcoach.
All applicable hotel and lodge taxes and gratuities for baggage handling.
All entry fees.
Complimentary passport wallet and baggage tags.
Complimentary emergency evacuation insurance.
There are basically two seasons in Egypt: a relatively cool season that lasts November-March (by far the better touring season) and a hot season April-October. The Red Sea coast has fewer extremes and is nice year-round. In the spring (especially late March to early April), sand and dust storms called khamsin blow in and can reduce visibility (sometimes even in Cairo) to less than 100 feet.