Egypt & the Nile – Nubian Influence on Dynastic & Present Day Egypt
Price Starting at $4,995.00
Explore the vast influence of the Nubian culture on this all-encompassing adventure to Egypt. Your Egyptologist will point out the contributions of the Nubians to Egyptian history at every turn, and you will spend two nights at a village to immerse yourself in their history, traditions and hospitality. On this must-see program, you'll visit all the legendary areas that make Egypt such a sought-after destination, from the Great Pyramids and Sphinx, to the amazing temples of Luxor & Karnak, Edfu & Kom Ombo, Philae, and much more, and see it through the eyes of the Nubians. Explore the latest Museums storing all the Pharaonic treasures and marvel at the incredible contribution to history this land has made!
Degree of Difficulty –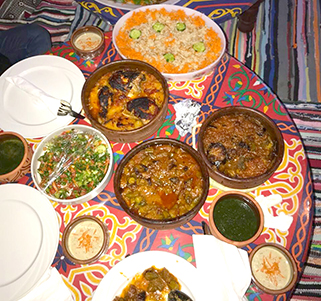 Prices vary by season and package. Please inquire by phone at (800) 627-1244 or email info@classicescapes.com for more information and a pricing estimate.
YOUR JOURNEY INCLUDES:
Flights between Cairo/Luxor, and Aswan/Cairo.
Flight between Cairo and Amman on the post extension.
Superior accommodations throughout as indicated or similar.
5-Day/4-Night Nile cruise aboard the MS SONESTA MOON GODDESS or similar.
Welcome and Farewell Dinners; breakfast daily; lunch on tour days and all meals on Nile Cruise.
English-speaking expert Egyptologist throughout and English-speaking guide during Jordan extension.
Sightseeing by private motorcoach.
All applicable hotel and lodge taxes and gratuities for baggage handling.
All entry fees.
Complimentary passport wallet and baggage tags.
Complimentary emergency evacuation insurance.
There are basically two seasons in Egypt: a relatively cool season that lasts November-March (by far the better touring season) and a hot season April-October. The Red Sea coast has fewer extremes and is nice year-round. In the spring (especially late March to early April), sand and dust storms called khamsin blow in and can reduce visibility (sometimes even in Cairo) to less than 100 feet.