Jordan & Dubai – Arabian Mystique
Price Starting at $3,795.00
Explore Jordan, its rich history and culture spread across a tapestry of dramatic ancient ruins and stunning pastel desertscapes and the United Arab Emirates (UAE), where modernity and tradition play out in stunning ways. Explore the well-preserved ruins at Jerash and the inspiring Nabatean city of Petra – carved out of solid rock, Crusade era fortresses, and venerated Biblical sites. In the UAE, visit Dubai and the Sheikh Mohammed Center for Cultural Understanding amidst towering modern skyscrapers, a symbol of the UAE's economic prowess, and in Abu Dhabi marvel at the magnificent Sheikh Zayed Grand Mosque, which can hold 41,000 worshipers
Degree of Difficulty –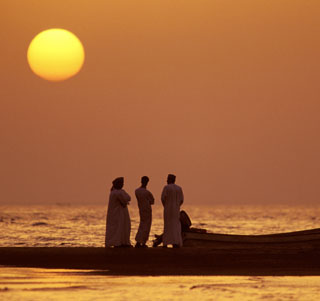 Prices vary by season and package. Please inquire by phone at (800) 627-1244 or email info@classicescapes.com for more information and a pricing estimate.
PRICING: Per person, based on double occupancy
2019
Jan 10-Mar 10

$4,195

Mar 11-Apr 30

$4,495

May 1-Sep 5

$3,795

Sep 6-30

$3,995
2020
Jan 10-Mar 10

$4,395

Mar 11-Apr 30

$4,795

May 1-Sep 5

$3,995

Sep 6-30

$4,295
Maximum group size: Although larger groups can be accommodated, we recommend a maximum of 30 travelers.
YOUR JOURNEY INCLUDES:
Superior accommodations throughout, as indicated or similar.
American breakfast throughout and other meals as specified.
Sightseeing in Jordan and Dubai by private air-conditioned car or motor coach with bottled water on board. 4×4 vehicle in Wadi Rum and in some parts of Oman.
Petra Kitchen experience, and Bedouin family visit on the Oman extension.
Entrance fees to all sites specified in the itinerary
Professional guide in each country escorting the group.
Applicable hotel/lodge taxes and gratuities for baggage handling.
All entrance fees.
Complimentary baggage tags and passport wallet.
Complimentary emergency evacuation insurance.
The main characteristics of Jordan's climate reflect the transitional location of the country between the Mediterranean climate in the West and arid climates in the East and in the South. Jordan thus has a temperate, semi- and subtropical climate which is well suited to travel for most of the year. It can be quite cold in January-February and hot in July-August.