Egypt & Sudan – Gifts of the Nile: Egyptian & Kushite Splendor
Price Starting at $10,995.00
Dissected by the mighty Nile River that flows north into the Mediterranean Sea, the landscape is awash with low-lying sand dunes with the only fertile area being around the Nile which is providing life-saving sustenance in a vast land of desert. It is around this mighty River that the Egyptian and Kushite civilizations flourished, the remnants of which will be explored. From the Great Pyramids and Sphinx to the monuments along the Nile, and the engineering marvel at Abu Simbel in Egypt, your adventure continues to Sudan where you will stand in awe at the astonishing number of pyramids with no crowds to impede your progress or spoil your picture. Travel to Karima and the monolith of Jebel El Barkal and to the pyramids at Nepata and Meroe. Along the way on this unrivaled journey, meet friendly people, feast on delicious food, and shift through the sands of time!
Degree of Difficulty –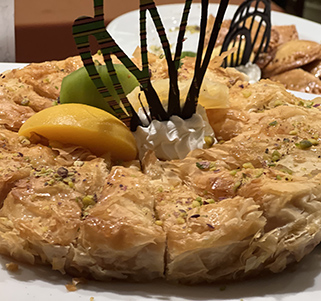 Prices vary by season and package. Please inquire by phone at (800) 627-1244 or email info@classicescapes.com for more information and a pricing estimate.
YOUR JOURNEY INCLUDES:
Flights between Cairo/Luxor, Aswan/Abu Simbel/Cairo, Cairo/Khartoum.
Flight between Amman and Cairo on the pre-extension.
Superior accommodations throughout as indicated or similar.
5-Day/4-Night Nile cruise aboard the MS SONESTA MOON GODDESS or similar.
Welcome and Farewell Dinners; breakfast daily; lunch on tour days and all meals on Nile Cruise and in Sudan.
English-speaking expert Egyptologist throughout and English-speaking guide during Jordan extension. Specialist cultural guide in Sudan.
Sightseeing by private motorcoach in Egypt; private 4WD vehicles in Sudan.
All applicable hotel and lodge taxes and gratuities for baggage handling.
All entry
Complimentary luggage tags and water bottle.
Complimentary emergency evacuation insurance.
There are basically two seasons in Egypt: a relatively cool season that lasts November-March (by far the better touring season) and a hot season April-October. The Red Sea coast has fewer extremes and is nice year-round. In the spring (especially late March to early April), sand and dust storms called khamsin blow in and can reduce visibility (sometimes even in Cairo) to less than 100 feet.