Costa Rica & Panama – Playground of Central America
Price Starting at $7,995.00
Category: Central & South America
Itinerary Upload File:
Product Banner Image: , , ,
Products Link PDF:
Departure Date and Year:
Products Link PPT:
Discover the riches of the tropical nations of Costa Rica and Panama on this luxurious cruise adventure through the Caribbean. Aboard a fully-outfitted private yacht, you'll sail through mangroves and archipelagos, observing the bright plumages of exotic birdlife, the sun-soaking leisure of the amphibians and reptiles, and the mysterious rustling of monkeys, sloths, and more in the lush and verdant surroundings. Explore the shore, whether you're wandering white sand beaches or hiking in spectacular rainforests. Retreat from your adventures by night with cocktails and conversation on board with your fellow travelers before floating off to sleep above the waves.
Degree of Difficulty –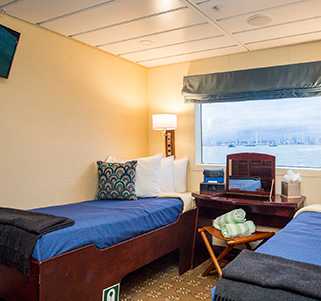 Prices vary by season and package. Please inquire by phone at (800) 627-1244 or email info@classicescapes.com for more information and a pricing estimate.
YOUR JOURNEY INCLUDES:
Superior accommodations at hotels as indicated in the itinerary (or similar).
American breakfast throughout. All other meals as specified in the itinerary.
8-Days/7-Nights Cruise aboard the Safari Voyager with all meals included. Accommodations are in double cabins with private facilities on Category Master. Upgrades are available at additional cost.
Panama Canal transit.
Visit a national park, wildlife refuge, and conservation area.
Search for untamed wildlife—howler monkeys, scarlet macaws, white-faced capuchins, sloths.
Snorkel and beach party on Panama's Granito de Oro.
Stroll a butterfly- and flower-rich tropical botanical reserve.
Hike, snorkel, kayak, paddle board, and explore by skiff.
Off-the-beaten path exploration.
All transfers.
Port taxes.
Gratuities for baggage handling, hotel tips and taxes.
Complimentary baggage tags and passport wallet.
Costa Rica is tropical and enjoys warm weather year-round. January through March is the hottest period, but is also the driest. Moderate rain can be experienced June through August, but the heaviest rains are reserved for September and October. Turtles come ashore to nest in Tortuguero between July and October, and in Guanacaste October through February.
Most of Panama is situated just a few degrees above the equator, so temperatures vary little from month to month. Panama has two seasons – the "dry" season and the "green" season. The dry season is from January until mid-April and green season from mid-April until December. "Dry" means it rarely rains and the green season means typically a refreshing tropical shower late each afternoon. It rarely rains all day, which means that rain is no obstacle to exploring.