Ecuador & the Galapagos Islands – Natural Selection in the Enchanted Isles
Price Starting at $5,695.00
For a cultural and wildlife adventure a little closer to home and your own time zone, journey to the enchanted isles of the Galapagos. Begin with 3 nights on the mainland discovering UNESCO World Heritage marvels in Quito, snow-capped mountains and fantastic shopping in Otavalo, and friendly people every step of the way. Then board your vessel for a 4-night cruise aboard the Coral I or II, to experience close encounters with animals found nowhere else on earth. Feel the wind in your hair as you motor in an open panga between the boat and the next island, where your hikes will be accompanied by knowledgeable guides eager to share their knowledge and enthusiasm for this world treasure.
Degree of Difficulty –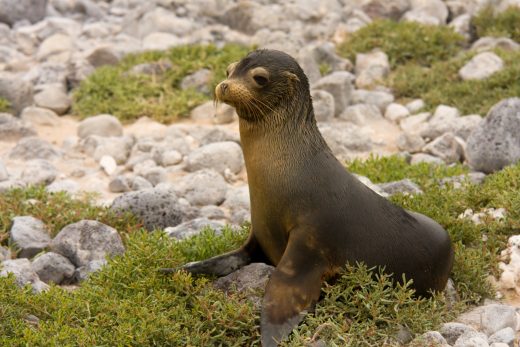 Prices vary by season and package. Please inquire by phone at (800) 627-1244 or email info@classicescapes.com for more information and a pricing estimate.
Note: Cruise itineraries are current as of September, 2017, and are subject to change on the discretion of Galapagos park headquarters or cruise operator. Furthermore, vessels are on 14-day rotations and do not visit the same island more than once during this time. Depending on departure date, this cruise itinerary might be different.
YOUR JOURNEY INCLUDES:
Superior accommodations at hotels in itinerary, or similar.
American breakfast in Quito. All meals while on the Galapagos cruise. All other meals as specified.
5-Days/4-Nights Cruise to the Galapagos Islands aboard the CORAL I OR II with all meals included, based on Standard Cabin. Upgrades to Standard Plus and Junior Cabins at additional cost are available. Naturalist guide provided aboard the ship.
Expert local guides throughout.
Gratuities for baggage handling, hotel tips and taxes.
Fuel surcharges on the cruise.
All entrance fees to places of interest visited and on sightseeing tours indicated in the itinerary, excluding the Galapagos Islands entry fees ($100 currently) and Ingala Card ($20 currently.)
Complimentary passport wallet and baggage tags.
Complimentary emergency evacuation insurance.
This is truly a destination that is great to travel to year-round. In the Galapagos, the climate is generally pleasant. Due to mist, cloud cover and cool Pacific breezes, conditions are rarely hot. In Quito, over 9,000 feet above sea level, the temperature ranges from 55ºF at night to 78ºF at noon. The Coast's climate (Guayaquil) is generally warm and can be quite humid.