China – Wonders of Man & Nature
Price Starting at $5,395.00
Category: Asia & the Pacific
Itinerary Upload File:
Product Banner Image: , ,
Products Link PDF:
Departure Date and Year:
Products Link PPT:
Discover a land so filled with contrasts that every visit, every destination, every encounter is a chance to be surprised and intrigued. China is a country of seemingly limitless possibilities. The place that invented fireworks and umbrellas, kites and the abacus continues to astound visitors with constant invention and reinvention. Here modernity and tradition intertwine and produce stunning architecture, succulent cuisine, and fascinating cultural expressions. Progress and conservation also seek some sort of harmony, particularly when it comes to protecting and fostering future generations of that most adorable icon of China—the giant panda. In this country the span of centuries—indeed millennia—finds expression in wonders big and small, from the Great Wall to unexpected temples in hidden corners and quiet moments of contemplation in placid parks. China is a land of contrasts, and that is what makes it so alluring.
Degree of Difficulty –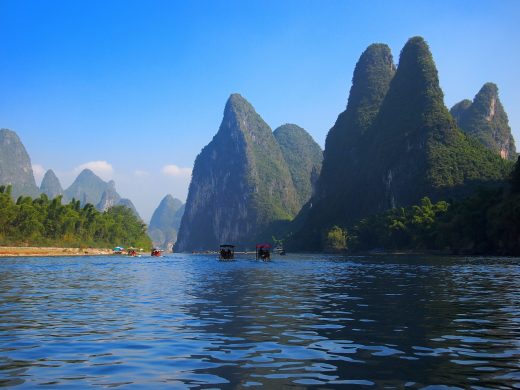 Prices vary by season and package. Please inquire by phone at (800) 627-1244 or email info@classicescapes.com for more information and a pricing estimate.
YOUR JOURNEY INCLUDES:
All flights within China.
Superior or best available accommodations throughout, or similar.
Breakfast daily, all other meals as indicated in the itinerary.
Sightseeing via private air-conditioned motor coach with English speaking local guides.
Complimentary bottled water in touring vehicles.
Cultural National Guide with a minimum of 10 travelers.
All applicable hotel/lodge taxes and gratuities for baggage handling.
All entry fees.
Complimentary baggage tags and passport wallet.
Complimentary emergency evacuation insurance.
China is characterized by a continental climate, and the climate differs from region to region because of the country's extensive territory and complex topography (latitudes span nearly 50 degrees). Most parts of China have a clear division be-tween seasons. In winter, northerly winds from high latitude areas keep the northern part cold and dry, while in summer, monsoons from southern coastal areas bring warmth and moisture. The rainy season runs from May through August and typhoons frequently occur in the southeast coast between July and September. Consequently, China is best visited in the Spring and Fall, avoiding the sweltering heat and monsoons, as well as the winter cold.