Borneo, Malaysia – Treasures, Traditions & Nature's Bounty
Price Starting at $8,595.00
Category: Asia & the Pacific
Itinerary Upload File:
Product Banner Image: , ,
Products Link PDF:
Departure Date and Year:
Products Link PPT:
Discover the rainforests, wildlife and culture of the incredible land of Borneo, Malaysia. In Sabah, trek through the tropical rainforests in search of a paradise filled with gibbons and hornbills, some of the world's largest butterflies and the endangered orangutan. In Sepilok and Danum Valley, learn about the conservation efforts being made to protect the rainforests and all the creatures, big and small, inhabiting them. In Sukau, search for pygmy elephants, wild orangutans and endemic proboscis monkeys. Your tour will include sanctuary sites for Bornean sun bears, the endemic proboscis monkeys, and of course the orangutan. Along the way, you'll meet the warm and engaging people of Malaysia and learn about their different customs, and you'll indulge in Malaysia's distinctive cuisine. For cultural immersion, take the post extension to Sarawak and pre-extension to Singapore.
Degree of Difficulty –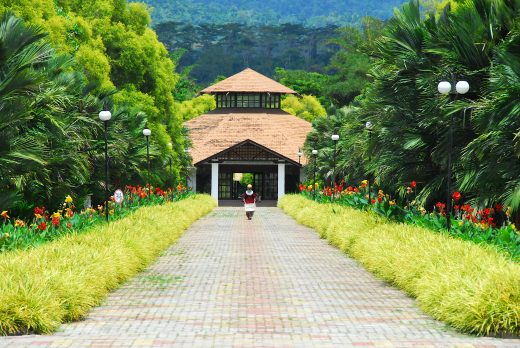 Prices vary by season and package. Please inquire by phone at (800) 627-1244 or email info@classicescapes.com for more information and a pricing estimate.
YOUR JOURNEY INCLUDES:
Flights on the extension.
Superior, best available, or rustic accommodations throughout as indicated or similar.
Air-conditioned motor coach with experienced local driver/guides.
Local guides throughout.
All applicable hotel/lodge gratuities and taxes.
All entry fees for included sightseeing venues.
Complimentary baggage tags and passport wallet.
Complimentary emergency evacuation insurance.
Being an equatorial country, Malaysia's weather is generally warm and sunny all year round, with humidity high at 80-90%. The onset of the monsoon season from May to September brings with it rain to the west coast of Peninsular Malaysia. The east coast of the peninsula and Sabah and Sarawak experience their monsoon season between November and February. For our program, the best time to visit is March through September.