Thailand, Laos & Cambodia – A Culture Mosaic of Asian Marvels
Price Starting at $5,795.00
Categories: Asia & the Pacific, Thailand
Itinerary Upload File:
Product Banner Image: , , , ,
Products Link PDF:
Departure Date and Year:
Products Link PPT:
Ancient and mysterious, the countries of Thailand, Laos and Cambodia beckon you to experience the magic of Southeast Asia. Marvel at the scenic beauty and fascinating cultures of the region where you will discover skillful artisans, traditional mountain villages, Buddhist temples and of course, the sauntering elephants. Explore the wonders that abound in Luan Prabang and Siem Reap, from the Tam Ting Caves to the Angkor Thom. Along the way, weave the sights and sounds of Southeast Asia into memories that you will drift back upon for years to come!
Degree of Difficulty –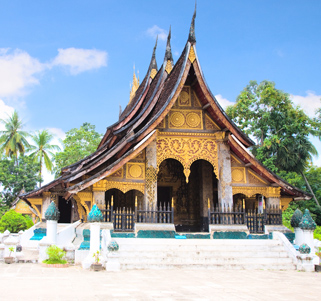 Prices vary by season and package. Please inquire by phone at (800) 627-1244 or email info@classicescapes.com for more information and a pricing estimate.
YOUR JOURNEY INCLUDES:
Superior accommodations throughout at hotels and lodges listed in the itinerary, or similar.
Breakfasts daily, all other meals as indicated in itinerary.
Water included during touring in motor coach.
All touring via air-conditioned motorcoach.
Two-day cruise on traditional riverboat.
Services of professional English-speaking tour guide throughout.
Cultural seminars and experiences throughout.
All applicable hotel taxes and gratuities for baggage handling.
All park entry fees.
Complimentary baggage tags and passport wallet.
Complimentary emergency evacuation insurance.
Thailand/Laos/Cambodia: This area of Southeast Asia is comprised of some warm and rather humid tropical countries. The climate is marked by a pronounced rainy season lasting from about May to September and a relatively dry season for the remainder of the year. Best time to visit this area is October through March when it is not too hot or rainy. Cambodia is always hot and humid – the coolest months are January & February.