Chile, Bolivia & Peru – The Andean Altiplano: Desert, Salt Flats & Cultural Delights
Price Starting at $8,695.00
Category: Central & South America
Itinerary Upload File:
Product Banner Image: , , ,
Products Link PDF:
Departure Date and Year:
Products Link PPT:
Altiplano – Spanish for "high plain" is a unique plateau that spans through west-central South America, where the Andes are widest and most ecologically diverse. Explore this unique offerings of this natural wonder, complete with glittering salt flats, colorful spans of desert scenery, and charming German-style colonial settlements within. Volcanoes, lagoons, and lush oases dot the route of your journey, providing a dazzling day to day variety of sights, sounds, and experiences. Lose yourself in the singular charm of the Andean Altiplano, where abundance and life thrive in the most unlikely of places.
Degree of Difficulty –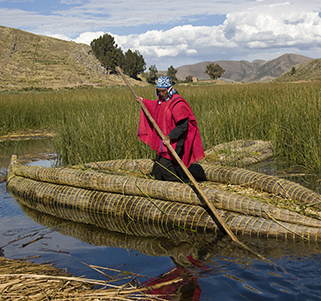 Prices vary by season and package. Please inquire by phone at (800) 627-1244 or email info@classicescapes.com for more information and a pricing estimate.
YOUR JOURNEY INCLUDES:
Superior and best available accommodations at hotels as indicated or similar.
American breakfast daily; all other meals as specified on itinerary.
Deluxe motor coach for all transfers and sightseeing.
Activities vary per destination and can include walks, treks, boat rides, drives, etc.
Specialist guide will accompany the group throughout with a minimum of 10 travelers.
All applicable hotel/lodge taxes and gratuities for baggage handling.
Complimentary bottled water in vehicles and with meals.
All entry fees.
Complimentary baggage tags and passport wallet.
Complimentary emergency evacuation insurance.
The varieties of climatic regions present in
Chile
are almost too numerous to mention, stretching north to south from the tropics to the sub-Antarctic and with elevations as diverse as Andean peaks and marshes many feet below sea level.
Bolivia: The country is divided in three areas: the highlands which are cold weather areas, the valleys where the climate is mild with warm to hot days and pleasant night-time temperatures, and the Tropical lowlands which are hot and humid. During dry season, winter time, temperatures are colder in the highlands. The wet season (summer time) brings hot temperatures and humid conditions to the tropics and cold and wet conditions to the highlands. In the middle altitudes, temperatures don't change in extreme. Rainy season country-wide is from late November to early April.
Generally speaking, Peru has two seasons, wet and dry, but in a country as geographically diverse as Peru, local weather patterns vary greatly. In the highlands, the dry season is between June and October. The desert coast is arid. From January to March the sky is clear and the air tends to be hot and sticky. Peruvians go to the beach at this time. The rest of the year the gray coastal mist known as garua moves in. The Amazon experiences rain, heat and more rain and heat – the wettest months are December through May, but even then, it rarely rains for more than a few hours at a time and the water levels are high, meaning you do more boat activities, as opposed to the dry month when you can do more trekking.