Brazil – A Sense of Water: The Amazon, Iguassu Falls & Rio de Janeiro
Price Starting at $8,095.00
Categories: Brazil, Central & South America
Itinerary Upload File:
Product Banner Image: , ,
Departure Date and Year:
Products Link PDF:
Products Link PPT:
Brazil is a land of six senses where the soul of the place and its people is as perceptible as any of the physical senses, which are tantalized with the myriad of sights, sounds, scents and sensations of this multi-faceted country. Brazil is the largest country is South America. It is little wonder then that one can experience the wide expanses of the Amazon River as it carves through the largest concentration of rain forest in the world, and mercurial urbanity within one country. The cuisine is a reflection of this diversity with enticing combinations of flavors that tell the nose what the eyes have already seen, the ears heard, the skin felt, and the tongue anticipates. Welcome to Brazil and drink in the adventure.
Degree of Difficulty –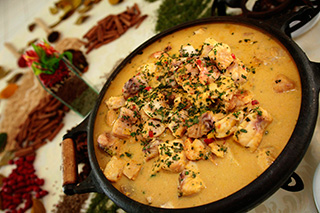 Prices vary by season and package. Please inquire by phone at (800) 627-1244 or email info@classicescapes.com for more information and a pricing estimate.
YOUR JOURNEY INCLUDES:
Chartered flight between Porto Jofre and Posada Caiman in light aircraft.
Flights between Sao Paulo and Iguassu Falls on the pre-extension.
Flight between Campo Grande and Rio de Janeiro on the post-extension.
Superior accommodations throughout as indicated or similar.
Breakfast daily; other meals as indicated in itinerary, including welcome dinner at the Figuira Rubaiyat.
All transfers in air-conditioned motor coach or minibus.
Visits to Conservation projects at Caiman Ecological Refuge.
Visit to Golden Lion Tamarin Conservation Project on Rio extension.
Specialist guide throughout with 10 travelers on main trip and extensions.
Complimentary bottled water in vehicles and at meals.
All applicable hotel/lodge taxes and gratuities for baggage handling.
All entry fees.
Complimentary baggage tags and passport wallet.
Complimentary emergency evacuation insurance.
The dry season in The Amazon runs from July to December. This period features intense heat and humidity but relatively limited precipitation. Water levels in lakes and rivers recede during these months, exposing trails and beaches while cutting down on the number of mosquitoes. The dry season is the best time to visit the Amazon if hiking or fishing is what's most important. The wet season spans January to June. Heavy rains contribute to high water levels and flooded forests. Intermittent showers occur nearly every day, so you should expect to get soaked on a regular basis. On the positive side, the rainy season provides better boat access to wetlands and temporarily flooded forests. This makes it easier to cover greater distances on boat tours and see more wildlife in otherwise inaccessible areas. The wet season also offers slightly cooler temperatures, although the uncomfortable humidity remains.