Central Europe in Concert – Germany & Austria
Price Starting at $6,795.00
Category: Europe
Itinerary Upload File:
Product Banner Image: , , ,
Products Link PDF:
Departure Date and Year:
There are few places in the world that have had an impact on classical music that rivals this cluster of cities in the center of Europe. Home to Mozart, Beethoven, Strauss, Brahms, and beyond, there's something in this brisk, Alpine air that sparks genius and lives in song. Explore your way from Munich to Salzburg to Vienna, exploring the great landmarks and historical homes to genius and theater in each city along the way. Like any great opera, this journey has three acts, and each movement inspires its own tempo and individual charm. Tempt yourself with an encore to Hungary, Slovakia and the Czech Republic. Either way, this journey will spin a song that you'll replay in your mind for years to come.
Degree of Difficulty –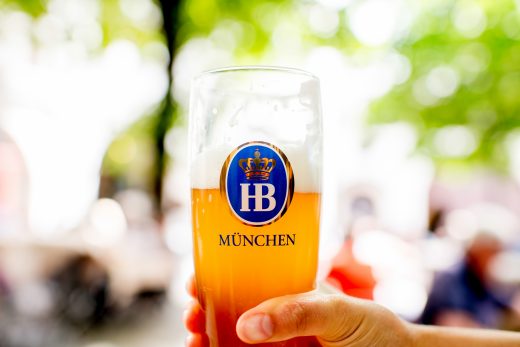 Prices vary by season and package. Please inquire by phone at (800) 627-1244 or email info@classicescapes.com for more information and a pricing estimate.
PRICING: Per person, based on double occupancy
2019
2020
Maximum group size: We recommend a maximum of 30 travelers.
NOTE: In the summer months, Central Europe explodes with festivals honoring the many composers that this region has produced through the ages. Depending on interest and month of travel, we will include festivals into the program and might need to modify the program to accommodate the festival schedules. Pricing for the festivals is not included in this program, but will be added once the activity and dates are selected.
YOUR JOURNEY INCLUDES:
Four-star accommodations throughout as indicated or similar.
All ground transfers and excursions in private deluxe air-conditioned motor coach.
Continental breakfast daily, a welcome dinner and a farewell dinner and other meals as per itinerary.(B=Breakfast; L=Lunch; D=Dinner)
Opera tickets in Vienna.
All museum and attraction entry fees indicated on itinerary.
Porterage for baggage handling.
Complimentary baggage tags and passport wallet.
Complimentary emergency evacuation insurance.
This area sees a variety of festivals to honor the world-famous composers that came from the region. Our initial program is designed around the Salzburg festival in honor Mozart which takes place in July/August, but also during January, there's a full week of special events in Salzburg to coincide with the date of his birth. While the best months to visit the area would be April-June and september/October, the trip can be offered year-round, and must coincide with the festival that is most desirable.