Belize – Including Tikal, Guatemala – Reefs, Rainforests & Mayan Ruins
Category: Central & South America
Itinerary Upload File:
Product Banner Image: , , ,
Products Link PDF:
Departure Date and Year:
Products Link PPT:
Travel to where the colorful plumage of tropical birds accentuates the vine encrusted stone edifices of Central America's Mayan past. Explore the only sanctuary to be dedicated to the solitary and elusive jaguar while your eyes feast on the multitude of exotic tropical birdlife that Belize has to offer. Visit Xunantunich, once a hub of Mayan civilization, now a magnificent ruin, whose central pyramid stands amid the cacophony of the living jungle. Explore the Underworld in the caves of Xibalba in Belize, and Tikal, Guatemala, where the Mayans built a temple believed to be a portal to a spiritual Underworld. At all times you are surrounded by the incessant calls of thriving birdlife accompanied by the ancient voices of the region's Mayan past.
Degree of Difficulty –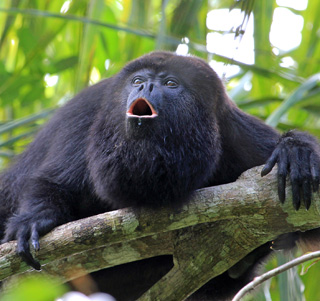 Prices vary by season and package. Please inquire by phone at (800) 627-1244 or email info@classicescapes.com for more information and a pricing estimate.
YOUR JOURNEY INCLUDES:
Internal flights within Belize.
All ground transportation in air-conditioned motor coach. Boat transfers in some areas.
Superior accommodations throughout as indicated or similar.
Accompanied by a birding guide with a minimum of 10 travelers.
All meals as specified in the itinerary.
All park entry fees.
All applicable hotel and lodge taxes and gratuities for baggage handling.
Complimentary baggage tags and passport wallet.
Complimentary emergency evacuation insurance.
Belize is hot and humid year-round. The coolest part of the year is December through March, but only by a few degrees – not worth to even mention. In the Mountain Pine Ridge area which is higher in elevation, the temperature is cooler and more comfortable. The wet season is from mid-May through October. Transitional period is between November and February, with the driest being March and April.