Cuba – Passion, Preservation, and the Rhythms of Life
Price Starting at $3,695.00
Categories: Central & South America, Cuba
Itinerary Upload File:
Product Banner Image: , , ,
Products Link PDF:
Departure Date and Year:
Products Link PPT:
Isolation has its advantages and perhaps no other place on earth provides as much substance to this idea as does Cuba. Here, a half century of relative solitude from the impetuous advancement of modernity and commercialism has left on this island nation places of pristine beauty. The guardianship of land and sea for future generations is valued in a place where the incessant buzzing of ephemeral creature comforts has been absent. Come see the Caribbean's largest protected wetlands at Cienega de Zapata, observe the isolated habitats of the magotes in the Viñales valley, and discover a large scale ranch where endangered crocodiles are protected. In Cuba, little is taken for granted, be it the first breath of morning, the call of a Tocororo or a kind smile.
Degree of Difficulty –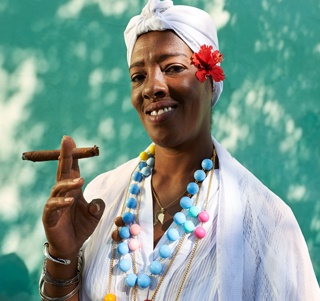 Prices vary by season and package. Please inquire by phone at (800) 627-1244 or email info@classicescapes.com for more information and a pricing estimate.
NOTES:
1. Due to the nature of the activities, the program is subject to change without notice. In the event certain activities are no longer available, we will make every effort for a substitute of a similar activity or experience.
2. This program is organized under the auspice of the general licensed educational for people-to-people travel sponsored by Classic Escapes under CFR 515.565(b). Unlike most programs we operate throughout the world, licensing requires that all participants engage in a full-time schedule of educational activities (people-topeople). There will be limited to no free time on this program to fulfill the requirements.
YOUR JOURNEY INCLUDES:
Accommodations as indicated or best available.
All meals while in Cuba.
All transfers by private motor coach.
Complimentary bottled water in vehicles and with meals.
Professional guide throughout.
All applicable hotel and lodge taxes and gratuities for baggage handling.
All park entry fees.
Visa fees.
Cuban departure tax of $25 (currently and subject to change).
Complimentary baggage tags and passport wallet.
Complimentary baggage tags and passport wallet.
Cuba's climate is mild and subtropical. Throughout the year, temperatures range between 65 degrees and 95 degrees, making it a wonderful destination to visit particularly in the winter. The rainy season is May to October, but it does not rain every day or all day, although there can be torrential rain at times, including hurricanes between June and November. The dry season is November through April.