Washington & Oregon – Pacific Northwest Discovery: Volcanoes, Coasts & vistas
Price Starting at $6,695.00
Categories: North America, Oregon, Washington
Itinerary Upload File:
Product Banner Image: , , ,
Products Link PDF:
Departure Date and Year:
Products Link PPT:
Perhaps the most beautiful corner of the United States, the Pacific Northwest has long promised enchanting natural vistas, singular local culture, and everything from mountains to ocean waves, all within your reach. Start in Seattle, where you'll have the chance to explore the iconic sights of this incredible city, and finish in Portland, another feather in the region's cap. Head into the wilderness, with stops in lush rainforests, along snowy mountain peaks, river rapids, and volcanic splendor to explore the Olympic Peninsula, Mt. Rainier and Mount St. Helens. Through manicured gardens, cozy townships, and eclectic city centers, you'll absorb all of the offerings of this diverse and exhilarating region and feast your eyes on its natural delights.
Degree of Difficulty –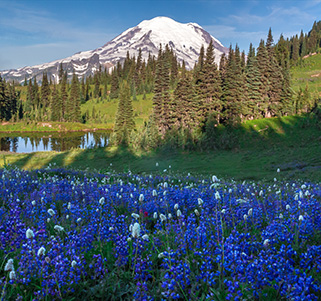 Prices vary by season and package. Please inquire by phone at (800) 627-1244 or email info@classicescapes.com for more information and a pricing estimate.
Maximum group size: No restrictions, although we recommend a maximum of 24 travelers.
YOUR JOURNEY INCLUDES:
Accommodation at hotels as indicated in the itinerary (or similar).
Transfers between airport and Seattle hotel, as well as Portland hotel and airport. (Please note one group transfer will be supplied each way. Anyone not arriving on group schedule, will require a personal transfer at additional cost.)
All meals as specified in itinerary.
Services of driver/guide throughout the tour.
Transportation in private sprinter vans throughout the tour.
All park and admission fees.
All applicable hotel and lodge taxes and gratuities for baggage handling.
Water in the vans.
Complimentary luggage tags.
The climate in Oregon is cool and humid on the coast, semi-oceanic with hot and dry summers in the Willamette Valley, and arid continental in the plateau that covers the inland areas, similar to the Mediterranean climate in some areas. Oregon is sunniest in July and August with fog possible the rest of the year in the coastal areas and even inland. The Pacific Northwest is known for its high precipitation particularly the winter months, so the best time to visit the area taking into consideration temperature and rainfall would be May through October. Washington enjoys a similar climate to Oregon, so on our Pacific Northwest tour we recommend the same time to travel.