Texas – Deep in the Heart of the Lone Star State
Price Starting at $6,995.00
Categories: North America, Texas
Itinerary Upload File:
Product Banner Image: , , ,
Products Link PDF:
Departure Date and Year:
Products Link PPT:
Get a real taste of Texas on this Lone Star tour. Saddle up and dive into the cowboy experience with tours of Fort Worth, the Cowgirl Museum, and the historic Longhorn Cattle Drive district, before an authentic meal at the world's only year-round rodeo. Spend the weekend line dancing and try your hand at the mechanical bull to party like a true local. In Dallas, touch on some of the cornerstone moments in American history, including the JFK assassination and a unique presidential museum devoted to JFK. Onward to sprawling plantations, balmy nights with rousing, toe-tappin' country-western tunes, lip-smackin' BBQ, and of course, a stop in Austin to indulge in the "Live Music Capital of the World". Lose yourself in the fields of the nation's largest wildflower farm. Learn about the lives of our 36th, 41st and 43rd presidents by visiting their Presidential Libraries. Take a stand at the Alamo and relax at the incredible Houston Zoo. This is an experience for those who wish to indulge. Get your fill of atmosphere, history, nature, and more and come on back for seconds when you take this incredible trip to Texas.
Degree of Difficulty –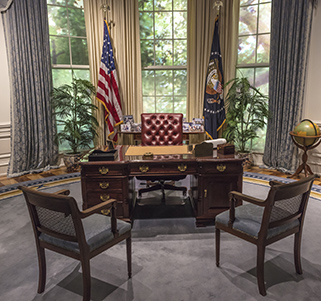 Prices vary by season and package. Please inquire by phone at (800) 627-1244 or email info@classicescapes.com for more information and a pricing estimate.
Maximum group size: No restrictions, although we recommend a maximum of 30 travelers.
YOUR JOURNEY INCLUDES:
Superior accommodation at hotels as indicated in the itinerary (or similar).
Transfers between Airport and Dallas hotel, as well as Houston Hotel and Airport on the main trip, starting in Oklahoma City on the pre-extension. (Please note one group transfer will be supplied each way. Anyone not arriving on group schedule, will require a personal transfer at additional cost.)
Breakfast daily. All other meals as specified in the itinerary.
Services of driver/guides throughout the tour.
Transportation in private minibuses or motorcoach throughout the tour.
All admission fees.
All applicable hotel taxes and gratuities for baggage handling.
Complimentary baggage tags.
Generally, the weather in Texas varies from humid and muggy in the east to arid in the west, with short winters. From mid-April through October, weather conditions include blistering heat and relentless sunshine, but being such a large state, Texas does experience different climatic conditions in the various parts of the state. The geographical regions of Texas encompass swamps and pine forests in east Texas and mountainous deserts in west Texas, thus it is easy to see why the climates can vary. Spring is lovely in Texas where the temperatures are in the 60's and 70's and the wildflowers, such as bluebonnets, are abundant. In the Fall, you can experience explosive colors in the foliage. Overall, the cities and regions included in our program are best visited during the Spring and Fall. Summer should be avoided at all costs because of the oppressive heat. The coldest months in the winter are January and February and should also be avoided.