South Africa – The "Big Five" On Land & Sea
Price Starting at $12,695.00
Journey to the 'Rainbow Nation' on this incredible adventure to South Africa. Start in South Africa's 'Mother City', Cape Town, with staggering views from the top of Table Mountain, a wealth of conservation and wildlife, sprawling botanical gardens, teeming aquariums, and the rugged beauty of the Cape peninsula. In Grootbos, discover 'big five' at sea – whale, dolphin, penguin, seal and great white shark. Bask in the glory of the winelands and visit award-winning vineyards. Jump into the wilds, away from the bustle of humanity, and uncover the world of the the 'big five' on land – lion, elephant, buffalo, rhino and leopard. This is your chance to get an up-close look at one of the most awe-inspiring destinations on earth!
Degree of Difficulty –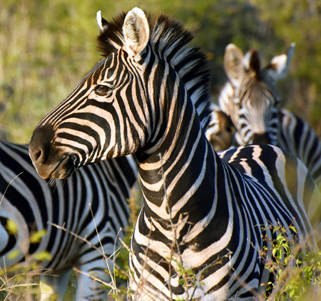 Prices vary by season and package. Please inquire by phone at (800) 627-1244 or email info@classicescapes.com for more information and a pricing estimate.
Maximum group size: 24 travelers. Madikwe Lepala only has 12 suites. If group is larger, they also have two smaller camps of 4 rooms each; thus the total size can be 20 rooms or 40 travelers.
YOUR JOURNEY INCLUDES:
Superior accommodations throughout at hotels and lodges as listed in the itinerary, or similar.
Breakfasts daily, all meals while on safari and other meals as indicated in itinerary.
All transfers in deluxe motor coaches.
All wildlife viewing by 4×4 open-air vehicles.
Marine discovery cruise while at Grootbos.
Specialist guide will accompany the group with 10 travelers.
Complimentary bottled water in vehicles and during meals.
All applicable hotel/lodge gratuities and taxes.
All park entry fees.
Complimentary baggage tags and passport wallet.
Complimentary emergency evacuation insurance.
No matter when South Africa is visited, it is a stunning country and one is sure to delight in its offerings. South Africa is affected by the waters surrounding the country on three sides, and thus there's variation in the weather pattern depending on what part of the country visited. In Cape Town, the winter months (June-August) are mild and changeable; this is also the time when most of the rainfall occurs in the Cape. Summer months (January-March) around Cape Town are generally dry. On the high veld, in the center of South Africa around Johannesburg, there are sharp differences of temperature between day and night and it can be quite cold during the winter months. During the summer months at Kruger (December-March,) there can be sporadic rainfall in the form of quick thunder showers, but wildlife viewing is superb no matter when visited. April through August represent the winter months in Southern Africa which in turn means very little rain in most of the country, except for the Cape. South Africa is incredible to visit, particularly the Cape, during the Spring, when the wildflowers are in bloom – generally midAugust through September. Marine enthusiasts should consider visiting between June and November when the Southern Right Whales congregate in the waters.