Mexico – In Search of the Mariposa Monarca
Price Starting at $5,095.00
Categories: Mexico, North America
Itinerary Upload File:
Product Banner Image: , , ,
Products Link PDF:
Departure Date and Year:
Products Link PPT:
The Monarch Butterfly migration often is referred to as one of the most spectacular natural phenomena in the world. Beginning in October, Monarchs from southern Canada and US States east of the Rockies begin a southward trek that can cover up to 3,000 miles. Typically arriving in November, the Monarchs spend subsequent months huddled together by the millions on the branches of oyamel fir trees. These "sacred firs" create a microclimate that protects the insects – with the tree canopy and ecosystem providing a blanket effect for the Monarchs, so the temperatures don't go too high or too low. The return trip begins in March, and they arrive back around July. No individual butterfly completes the entire round trip; female Monarchs lay eggs for the next generation during the northward migration and at least four generations are involved in the annual cycle.
Degree of Difficulty –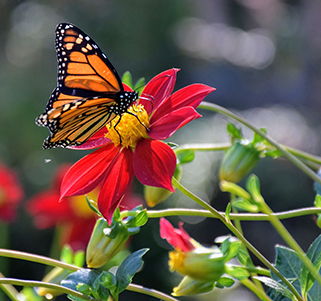 Prices vary by season and package. Please inquire by phone at (800) 627-1244 or email info@classicescapes.com for more information and a pricing estimate.
YOUR JOURNEY INCLUDES:
Superior accommodations at hotel as indicated in the itinerary (or similar).
American breakfast throughout. All other meals as specified in the itinerary.
Guided tour to Teotihuacan and shrine of Guadalupe on the pre-extension.
Admission to Anthropology Museum in Mexico City on the pre-extension.
All transfers.
Entry fees to national parks/preserves.
Gratuities for baggage handling, hotel tips, and taxes.
Complimentary baggage tags and passport wallet.
Complimentary emergency evacuation insurance.
In Mexico, the climate varies according to altitude. Coastal areas and lowlands are hot and steamy with high humidity, while the central plateau is temperate even in winter. The climate of the inland highlands is mostly mild, but sharp changes in temperature occur between day and night. Rainfall varies greatly from region to region. The northern and central areas of the central plateau are dry.