Montana – Yellowstone – Winter Wonderland
Price Starting at $5,395.00
Categories: Montana, North America
Itinerary Upload File:
Product Banner Image: , , ,
Products Link PDF:
Departure Date and Year:
Products Link PPT:
Buck the trend and come to Yellowstone this winter! Not only are the cold months beautiful and laden with opportunities for snowshoeing and cross-country skiing, it's a wonderful time for wildlife watching as the ever-present snow drives large mammals into the valleys and thermal areas to search for food. You may see North America's largest herd of free-roaming bison, as well as upwards of 20,000 elk, pronghorn antelope, bighorn sheep, moose, deer, and possibly gray wolves. Otters can be seen frolicking in the snow banks and swans drift lazily across misty pools. You will also be greeted by steaming hot pools, spectacular geysers and bubbling mud pots. It's a unique perspective on America's first National Park.
Degree of Difficulty –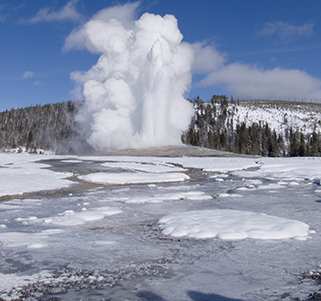 Prices vary by season and package. Please inquire by phone at (800) 627-1244 or email info@classicescapes.com for more information and a pricing estimate.
Maximum group size: No restrictions, although we recommend a maximum of 30 travelers.
YOUR JOURNEY INCLUDES:
Accommodation at lodges and hotels as indicated in the itinerary (or similar).
Breakfast daily. Other meals as specified in itinerary.
Services of driver/guide and step-on guides throughout the tour.
Meetings with a local National Park Service Ranger or local conservationist in Yellowstone.
Frosty Fun packages include one-hour hot tub rental (at Mammoth Hot Springs only), unlimited free ice-skating (skate rentals extra) as well as a Welcome Gift and 10% Discount Card for meals not included in this program and select gifts, in-park transportation, tours, ski shop services and snowmobile rentals.
Airport transfers, transportation as noted in the itinerary in snow coach or private motor coach.
Baggage handling.
All Park and admission fees.
All applicable hotel and lodge taxes.
Complimentary baggage tags and passport wallet.
This spectacular park can be visited year round. For our winter program, January/February is the best time, and for our summer, June through September.