Michigan – The Great Lakes: The Wolverine State & Beyond
Price Starting at $7,495.00
Categories: Michigan, North America
Itinerary Upload File:
Product Banner Image: , , ,
Products Link PDF:
Departure Date and Year:
Products Link PPT:
Follow the water on this journey along the Great Lakes of Michigan. Start in the area around Detroit, a place of great innovation and rich history, where America's legacy of music, Motown, and machinery all took their first steps. It is the perfect launching point for discovery as you embark along the waterways that have defined the nation. You'll visit shipwrecks, lighthouses, and waterfalls, while enjoying Michiganian hospitality along the way, from the home of the iconic Ford family to ancestral inns that have been housing visitors for generations. Take photos of incredible natural treasures, from lakeshore beaches, cliffs, and natural springs to the Black Rocks of Presque Isle. Explore villages and cities to feel the way they impacted the very soul of the Wolverine State, and do it all with sparkling water on the horizon.
Degree of Difficulty –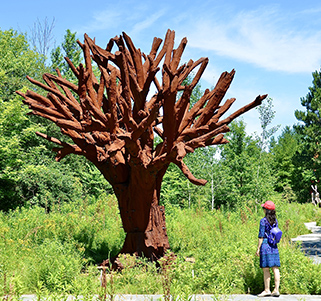 Prices vary by season and package. Please inquire by phone at (800) 627-1244 or email info@classicescapes.com for more information and a pricing estimate.
Maximum group size: No restrictions, although we recommend a maximum of 30 travelers.
YOUR JOURNEY INCLUDES:
Superior accommodation at hotels as indicated in the itinerary (or similar).
Transfers between Airports and Hotels on the main trip and the extensions. (Please note one group transfer will be supplied each way. Anyone not arriving on group schedule, will require a personal transfer at additional cost.)
Breakfast daily. All other meals as specified in itinerary.
Services of driver/guide throughout the tour.
Transportation in private minibuses or motorcoaches throughout the tour.
All Park and admission fees.
All applicable hotel taxes and gratuities for baggage handling.
Complimentary baggage tags and water bottle.
Michigan's weather pattern is freezing cold winters and warm summers. Snow effect from the Great Lakes is common in the winter. For this program we suggest travel between May and September.