Montana – Yellowstone – Beauty and the Beasts
Price Starting at $6,195.00
Categories: Montana, North America
Itinerary Upload File:
Product Banner Image: , ,
Products Link PDF:
Departure Date and Year:
Products Link PPT:
Give me land, lots of land, and the starry skies above… You definitely won't feel fenced in as you experience some of the greatest natural wonders in your own backyard — Yellowstone, the place that inspired the world's first national park system. Even during the 1800s when most of the west was undeveloped and wild, the wondrous geysers and hot springs along with the bountiful wildlife caused early explorers to realize that they were standing on "sacred" ground. Discover first-hand why Yellowstone National Park still continues to provide inspiration to people all over the world. Extend to the scenic Grand Tetons for a delightful end to your western discovery.
Degree of Difficulty –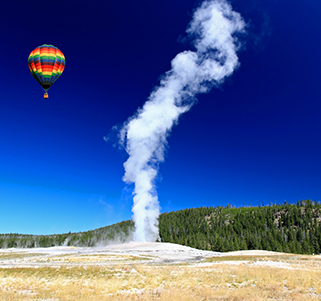 Prices vary by season and package. Please inquire by phone at (800) 627-1244 or email info@classicescapes.com for more information and a pricing estimate.
Maximum group size: No restrictions, although we recommend a maximum of 30 travelers.
YOUR JOURNEY INCLUDES:
Accommodations throughout as indicated.
All meals as specified.
Services of driver/guide and step-on guides throughout the tour.
Airport transfers, transportation as noted in the itinerary in air-conditioned motor coach or van.
Baggage handling.
All park and admission fees.
All applicable hotel and lodge gratuities and taxes.
Complimentary baggage tags and passport wallet.
This spectacular park can be visited year round. For our winter program, January/February is the best time, and for our summer, June through September.