Louisiana & Tennessee – The Musical Road from NOLA to Nashville
Price Starting at $6,895.00
Categories: Louisiana, North America, Tennessee
Itinerary Upload File:
Product Banner Image: , , ,
Products Link PDF:
Departure Date and Year:
Products Link PPT:
If there's music in your heart, then you've felt the pull of the great Southern cities of New Orleans, Memphis and Nashville. From rhythm and blues, to jazz, rock 'n roll and country, these three cities and the miles of highway in between them have served as the birthplace and breeding ground of some of the greatest tunes ever written. This is a tour to tap your toes to, with plenty of live performances sprinkled throughout your days touring major musical milestones like Elvis's Graceland, the Grand Ol' Opry, and the crossroads in Mississippi where Robert Johnson traded his soul to the Devil in exchange for a talent never before seen in this world. History, heritage, and good ol' Southern charm will accompany you on this dance through America's greatest musical capitals.
Degree of Difficulty –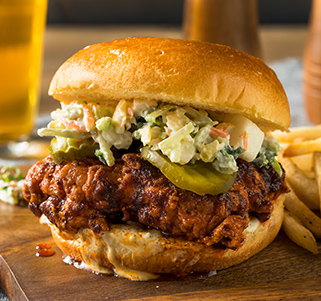 Prices vary by season and package. Please inquire by phone at (800) 627-1244 or email info@classicescapes.com for more information and a pricing estimate.
Maximum group size: No restrictions, although we recommend a maximum of 28 travelers.
YOUR JOURNEY INCLUDES:
Superior accommodations throughout as indicated or similar.
Transfers from Airport to the hotel in New Orleans and from hotel to Airport in Nashville on the main program, returning from the Louisville airport on the extension. (Please note one group transfer will be supplied each way. Anyone not arriving on group schedule, will require a personal transfer at additional cost.)
All transfers and excursions by private vehicle.
Services of driver/guides throughout the tour.
American breakfast daily; other meals as indicated in itinerary.
All applicable hotel and lodge taxes and gratuities.
All attraction admission fees.
Service projects as per itinerary.
Complimentary baggage tags.
Having a subtropical climate, New Orleans is very pleasant during the Spring and Fall and very hot and humid during the summers. The winters are cool, but daily averages are generally in the low 60's. Our program is offered year-round, but the ideal times to visit would be October through April. For our longer program that also visits Tennessee, it can be hot and muggy during the summers with short, wet, and cold winters. For both of our programs Summer is best avoided.