European River Cruises – Porto to Porto, Portugal & Spain – Secrets of the Douro & Remarkable Lisbon
Start in Lisbon, a city rich in history and a vibrant modern culture. Then set sail on the Douro River for a spectacular cruise, dipping into Spain along the way. The Douro Valley is famous for its quaint villages, winding paths, and wealth of historical sites. You will visit the treasures of the past and the settlements of today, sipping wine with locals and letting the Portuguese breeze surround you as you gaze out over the railing toward each new destination. Drink your fill of culture, art, and local delicacies on this remarkable trip down the Douro, and if you're so inclined extend your adventure to Madrid and discover the many cultural delights of this city, as well as of Toledo.
Degree of Difficulty –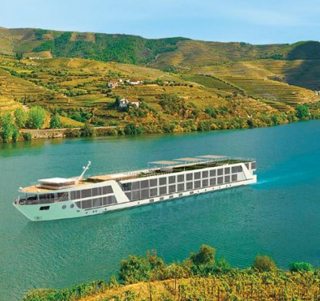 The four cruises we offer generally operate April through October and we have varying pricing depending on departure date. The weather in Europe is pleasant during that time of the year (although summers can be hot,) perfect for navigating the diverse rivers and seeing the beautiful countryside, historic sites, vineyards, castles and palaces. Emerald Waterways is an award-winning cruise line with new ships that are relatively small, accommodating less than 200 people. With their innovative design, all-inclusive packaging, expert guides and fabulous itineraries, travelers will want for nothing more. Our Zoos of Europe program is only offered in August, 2019.