Unlike the wild kingdoms of the south, these creatures do not bask in sunny savannahs or mild wetlands. Instead, they carve their realm from the icy tundra of the Arctic circle, thriving in the world of the midnight sun and the unforgiving white veil of true winter. Here you'll encounter the noble faces of the Northern animal kingdom, from blue whale to mighty walrus to the Lord of the Arctic himself, the Polar Bear. Sail among the isles of the Spitsbergen Archipelago in search of captivating landscapes and the hidden histories carved into the ice. Experience the rare and thrilling wildlife of this forbidding yet beautiful climate on the ultimate expedition to the Arctic Circle.
Degree of Difficulty –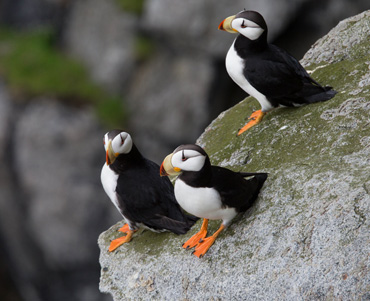 Prices vary by season and package. Please inquire by phone at (800) 627-1244 or email info@classicescapes.com for more information and a pricing estimate.
NOTES:
• The land program is suggested, but for groups that want to do something different, we can customize as needed.
• Pricing is dependent on the actual departure date and group size. We generally get group discounts that we pass on to our travelers and negotiate each group separately. Contact us for further details.
• We work with Quark Expeditions on our this voyage, but if there's another vessel you're interested in, let us know.
YOUR JOURNEY INCLUDES:
Superior accommodations throughout as indicated, or similar.
Shipboard accommodation based on lowest category – Twin in Ocean Diamond with window; Infinity Suite in World Explorer. Upgrades are available for higher categories.
Flights between Buenos Aires and Iguassu Falls on the post extension.
Breakfast daily, all other meals as indicated in the itinerary on land; all meals, snacks, soft drinks and juices on board the vessel. Beer and wine during meals.
All shore landings, zodiac transfers and cruising per the daily program.
Formal and informal presentations by the Expedition Team and special guests as scheduled.
An official Quark Expeditions parka to keep.
Hairdryer and bathrobes in every cabin.
All miscellaneous service taxes and port charges throughout the program.
Sightseeing via private motor coach with English speaking guide on land.
All applicable hotel taxes and gratuities for baggage handling.
All entry fees.
Complimentary baggage tags and passport wallet.
Complimentary emergency evacuation insurance.
The Arctic is cold, even in summer – but probably not as cold as you think. In general, the more north one travels, the colder it gets. Summer (July/August) is characterized by continuous daylight and milder mean temperatures around 50°F. But the high reflectivity of the frozen ocean and the wind chill factor play an important role. Temperatures seldom fall below freezing but wind, rain or snow can occur at any time and fog is also very common.