European River Cruises – Germany, Austria, Slovakia & Hungary – Danube Delights & Medieval Nuremberg
Categories: Europe, European River Cruises
Products Link PDF:
Itinerary Upload File:
Product Banner Image: , , ,
Departure Date and Year:
Products Link PPT:
Spend three unforgettable days in the gorgeous city of Nuremburg before boarding an award-winning luxury vessel. Cruise from Nuremberg to Budapest on this incredible tour of Eastern Europe. Explore cobbled streets, towering medieval castles, and centuries-old houses of worship. Taste local beers and wine while feasting on gourmet dishes over the strains of folk music. Build your ideal tour of Europe with a range of optional activities that can take you on active hiking and cycling routes through rustic village vistas or refined tours through opulent palaces just off the beaten track. Indulge in your ultimate vision of the Danube as you sail along on this quintessential European sojourn.
Degree of Difficulty –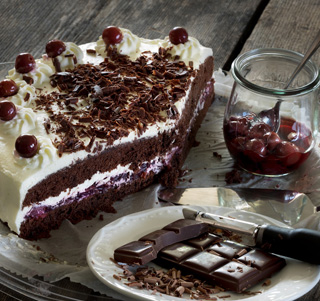 Prices vary by season and package. Please inquire by phone at (800) 627-1244 or email info@classicescapes.com for more information and a pricing estimate.
YOUR JOURNEY INCLUDES:
Four-star accommodations at hotel in Nuremberg and Budapest on the optional post extension.
7 nights in a stateroom aboard the Emerald Star-Ships based on Category E. Upgrades to other cabin categories available at additional cost.
6 shore excursions, either on foot or by First Class Coach.
4 EmeraldPLUS activities, and 2 Emerald Active excursions.
20 on board meals: 7 breakfasts, 6 lunches, 7 dinners, including the Captain's Welcome & Farewell dinners
Extended drink package on board the Emerald Star-Ships.
Complimentary tea and coffee.
Complimentary bottled water in your suite or stateroom, restocked daily.
A variety of on board evening entertainment, including a Rhine Valley music concert.
First-class service from English speaking crew and knowledgeable local guides.
Complimentary bicycles on board.
Complimentary WiFi on board.
All tips and gratuities aboard the Emerald Star-Ships.
Complimentary baggage tags and passport wallet.
Complimentary emergency evacuation insurance
The four cruises we offer generally operate April through October and we have varying pricing depending on departure date. The weather in Europe is pleasant during that time of the year (although summers can be hot,) perfect for navigating the diverse rivers and seeing the beautiful countryside, historic sites, vineyards, castles and palaces. Emerald Waterways is an award-winning cruise line with new ships that are relatively small, accommodating less than 200 people. With their innovative design, all-inclusive packaging, expert guides and fabulous itineraries, travelers will want for nothing more. Our Zoos of Europe program is only offered in August, 2019.