Cuba – Caribbean Vibrations: The Beating of Cuba's Musical Heart
Price Starting at $3,995.00
Categories: Central & South America, Cuba
Itinerary Upload File:
Product Banner Image: , , ,
Products Link PDF:
Departure Date and Year:
The ebb and flow of Cuba is omnipresent and is manifested in vibrations that reverberate throughout this dynamic place. Every pore is filled with the low hum of vintage cars that course through the aged streets of Havana, with the sounds of music syncopated to a rhythm of the past. Feet step, hips sway in response to the addictive pulsations. The lull and crescendo of conversation emanate from doors of Havana's classic bars and spill into the street adding to the chorus of sounds around you. As the ears are enticed by the myriad sounds, the eyes are entranced visual works of genius in colors that draw sight in every direction, creating rhythmic sensations in the mind. In every corner is some expression of the Cuban soul: a splash of color here, a guitar riff there, a serpentine vine crawling up a Spanish arch. It is spice, it is movement, it is the lugubriously refreshing essence of a mojito, it is Cuba
Degree of Difficulty –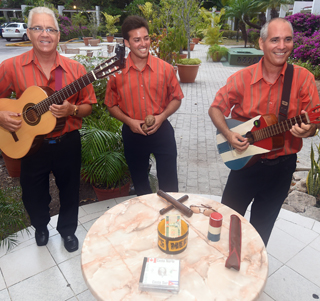 Prices vary by season and package. Please inquire by phone at (800) 627-1244 or email info@classicescapes.com for more information and a pricing estimate.
PRICING: Per person, based on double occupancy
2019
Jan-Apr

$4,595

May-Oct

$3,995

Nov-Dec

$4,795
2019
Jan-Apr

$4,795

May-Oct

$4,195

Nov-Dec

$4,995
Maximum group size: 28 travelers.
NOTES:
1. Due to the nature of the activities, the program is subject to change without notice. In the event certain activities are no longer available, we will make every effort for a substitute of a similar activity or experience.
2. This program is organized under the auspice of the general licensed educational for people-to-people travel sponsored by Classic Escapes under CFR 515.565(b). Unlike most programs we operate throughout the world, licensing requires that all participants engage in a full-time schedule of educational activities (peopleto-people). There will be limited to no free time on this program to fulfill the requirements.
3. Prices after October 2018 are estimated and cannot be guaranteed until 2019 rates are available, usually becoming available during the summer of 2018.
YOUR JOURNEY INCLUDES:
Flight between Jaipur and Delhi on the extension.
Services of naturalist English-speaking guide throughout, as well as local guides.
Superior accommodations throughout as indicated or similar.
All meals as indicated in itinerary (B=breakfast; L=lunch; D=dinner).
Sightseeing in National Parks and points of interest as indicated in private vehicles.
All applicable hotel and lodge taxes and gratuities for baggage handling.
All entry fees.
Complimentary baggage tags and passport wallet.
Complimentary emergency evacuation insurance.
Cuba's climate is mild and subtropical. Throughout the year, temperatures range between 65 degrees and 95 degrees, making it a wonderful destination to visit particularly in the winter. The rainy season is May to October, but it does not rain every day or all day, although there can be torrential rain at times, including hurricanes between June and November. The dry season is November through April.