Cuba – Cubano Sato: The Nature of Hemingway's Cuba
Cuba is a land whose riches are found in the hearts of its people. With a written history that stretches back to the 15th Century, it has endured and thrived through times of colonial expansion, despotism, and revolution. This enduring spirit is expressed through art, music, and a dedication to the preservation of its natural environment. Here you will see how the largest swampland in the Caribbean is protected for future generations of Cubans and native species. You will experience how art and music play an integral part in creating and preserving community cohesion in towns throughout the island. This is an island where richness is not measured in the tinkle of coins, but in the beats of a heart.
Degree of Difficulty – Degree of Difficulty –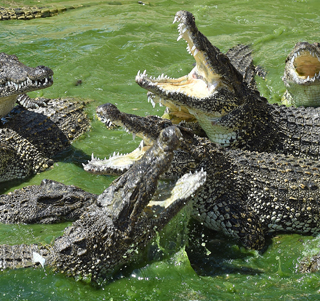 Cuba's climate is mild and subtropical. Throughout the year, temperatures range between 65 degrees and 95 degrees, making it a wonderful destination to visit particularly in the winter. The rainy season is May to October, but it does not rain every day or all day, although there can be torrential rain at times, including hurricanes between June and November. The dry season is November through April.