Alberta, Canada – Canadian Rocky Mountains – Winter Enchantments in the Rockies
Price Starting at $6,395.00
Categories: Canada, North America
Itinerary Upload File:
Product Banner Image: , , ,
Products Link PDF:
Departure Date and Year:
Products Link PPT:
Imagine an endless expanse of powder-topped fields, ice covered lakes, and snow-kissed mountain peaks. This fantasy wonderland isn't just for storybooks; it comes to life once a year in the rustic townships and elegant mountain ranges of Alberta, Canada. Visit some of the most visually arresting winter vistas, nestled deep within the Rocky Mountain Range. Wander along the crash of waterfalls, the chatter of lakeside villages, and the serene silence of mountaintop snowbanks. Take leisurely sleigh rides drawn by horses and exhilarating sled runs led by dogs. Settle in nightly with hot cocoa and hearty meals as the warmth of another perfect day fills you with that feeling of magic that lives in snowflakes, chilly purple skies, and brisk winter winds.
Degree of Difficulty –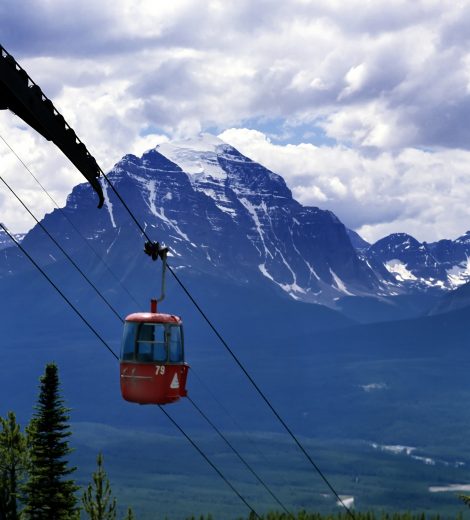 Prices vary by season and package. Please inquire by phone at (800) 627-1244 or email info@classicescapes.com for more information and a pricing estimate.
YOUR JOURNEY INCLUDES:
Superior accommodations throughout as indicated, or similar.
All meals as specified.
Services of a specialist guide throughout the tour.
Airport transfers, transportation as noted in the itinerary in motor coach or van.
Baggage handling.
All park and admission fees.
All applicable hotel and lodge gratuities and taxes.
Complimentary baggage tags and passport wallet.
Complimentary emergency evacuation insurance.
From snowy winters to mild summers, Albe rta enjoys all four seasons. With mo re than 2,300 hours of sunshine a year, Alberta ranks the highest in Canada. Although Alberta is an all-year destination with some of the best skiing in the world, co u- pled with the most fascinating landscapes, our summer program is best during May through Se ptember and our winter program November through March.